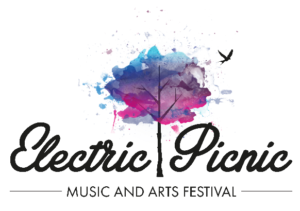 EARLY BIRD TICKETS SELL OUT IN RECORD TIME
Tickets for Electric Picnic 2019 went on sale this morning at 9am.
Such is the demand for tickets that all Early Bird, Loyalty Tickets, Family Camping, Family Campervan and Campervan tickets have already SOLD OUT.
Picnickers snapped up the early bird tickets within 4 hours of going on sale this morning, yet again demonstrating the unwavering popularity of Ireland's favourite music and arts festival – Electric Picnic.
Fans of the festival who missed out on tickets today will have the opportunity to purchase tickets when they go back on sale early next year.
Electric Picnic 2019 will see an increase in capacity of 2,500 bringing the capacity to 57,500 and with 600 acres on the beautiful Stradbally Estate music fans can look forward to some brand new areas.
ENDS
Subject to licence
Further information please contact: LHP on info@lhpublicity.ie | 00 353 1 497 0313
Electric Picnic Information     Twitter |Facebook | Website