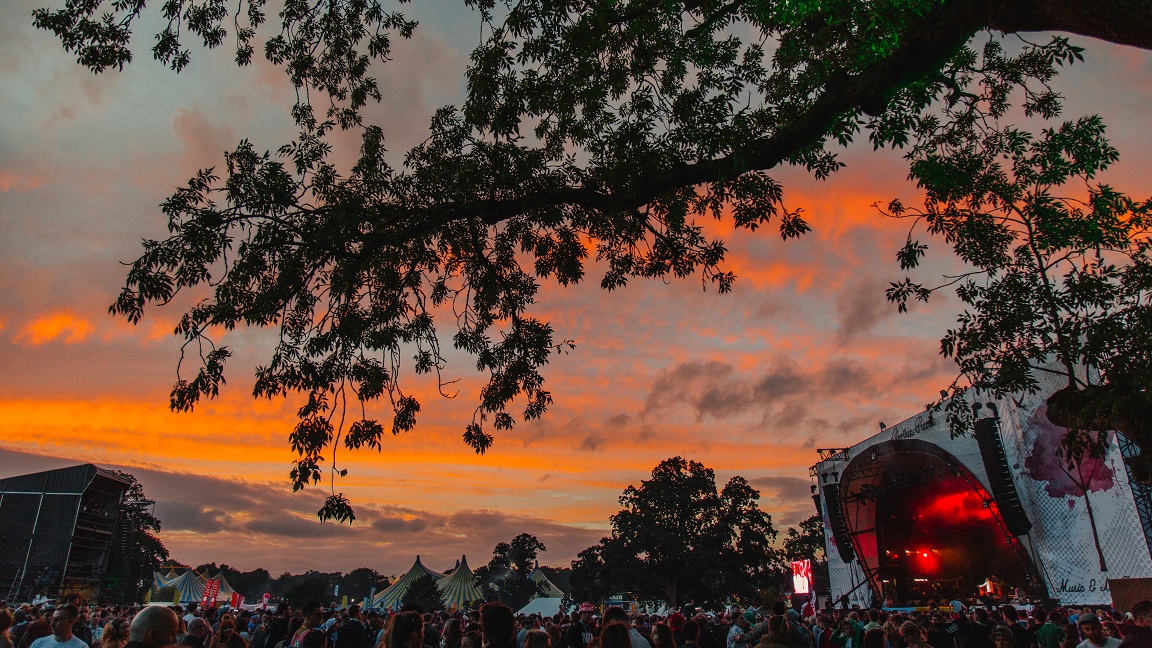 LHP has looked after press for Electric Picnic Music & Arts Festival since its very humble beginnings in 2004 and have watched it thrive ever since. The festival now attracts 70,000 picnickers to the stunning 600-acre estate in Stradbally, Co Laois every summer.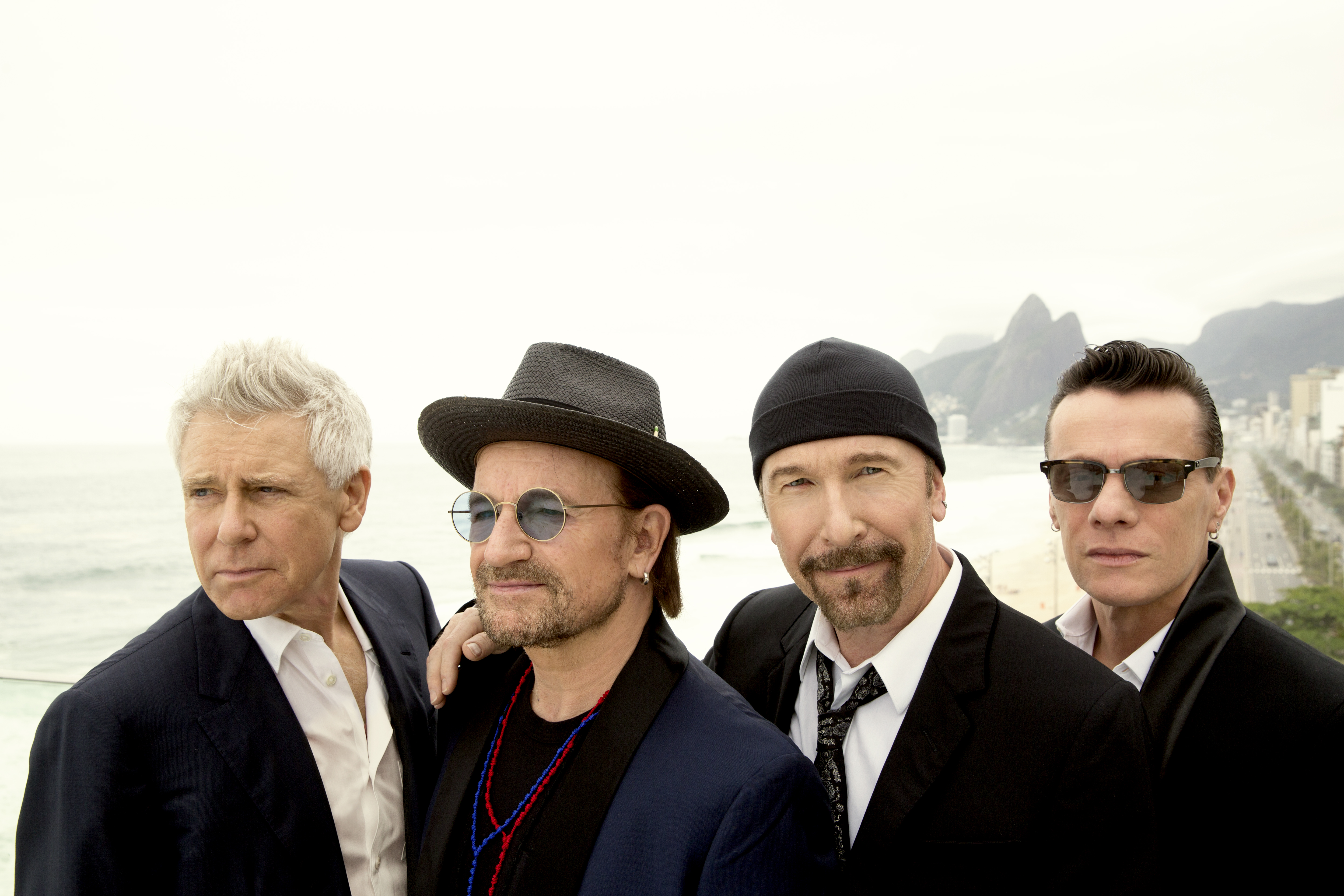 Most recently U2 launched the remastered All That You Can't Leave Behind for the record's 20th Anniversary. Prior to that 2019 saw the band return Down Under to New Zealand and Australia for the first time since the 360 Tour in 2010, continuing The Joshua Tree Tour in a new part of the world. The Joshua Tree also visited Singapore, South Korea, the Philippines and India, bringing the band to these countries for the first time. They gave a beautiful debut live performance of latest single 'Ahimsa' with AR Rahman and vocalists Ria, Raheema and Khatija on stage in Mumbai in December 2019.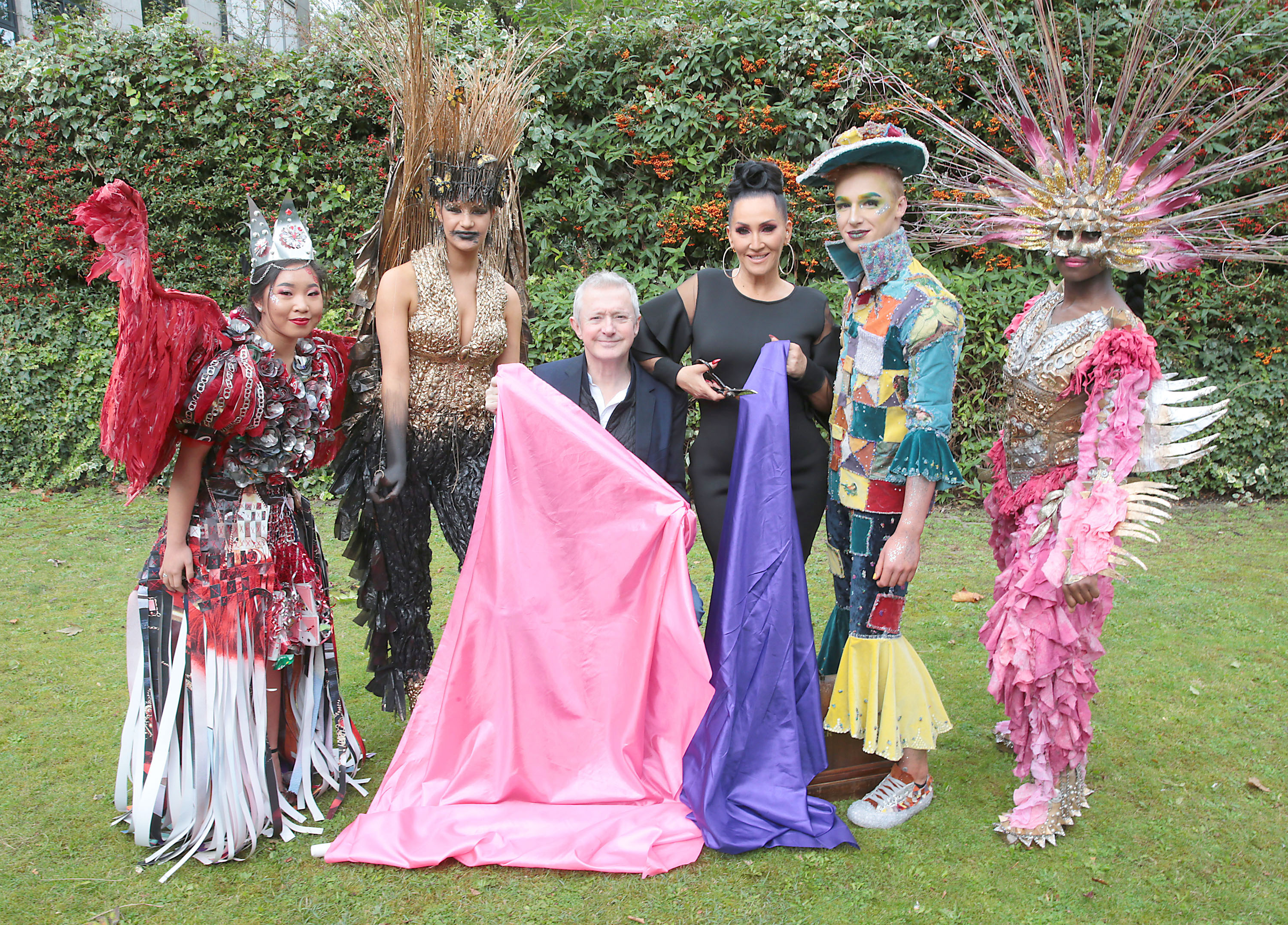 Taking in elements of fashion, design, engineering and environmental sustainability, Junk Kouture has been inspiring post-primary students nationwide to embrace their creative side for a decade. Since its foundation, the contest has captivated over 40,000 students, 8,000 teachers, and 100,000 audience members. In 2020, Michelle Visage joined the judging panel and brought her expertise of the entertainment industry to the final in January 2021 which was broadcast on RTÉ 2 television for the first time.
One of Ireland's most popular singers both at home and overseas, 2020 was a huge year for Daniel. His latest album Daniel hit number 3 in the UK charts, marking his 40th Top 40 album over 35 years. Over the last few years Daniel has also become a TV favourite starring in such shows as the BBC's Strictly Come Dancing and Daniel and Majella's B&B Road Trip.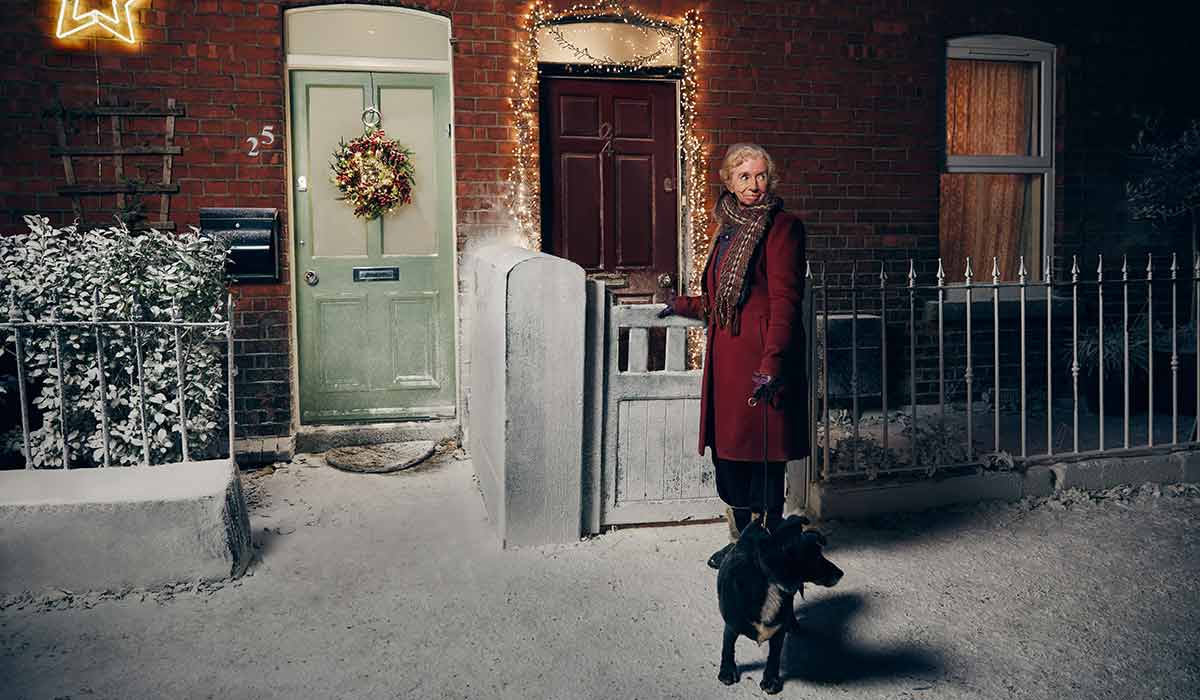 DIY, Home and Garden chain Woodie's have worked with LHP on a number of high-profile publicity campaigns in recent times including the annual Woodie's Heroes campaign which raises funds for Irish charities. With colleagues and customers putting their best foot forward, Woodie's smashed their fundraising target of €250,000 in 2020 to raise a staggering €415,567. Woodie's have now raised almost €2million for charity in the last six years. Meanwhile, LHP supported Woodie's biggest Christmas campaign to date in 2020 which starred Mrs Higgins. At the heart of this emotional and heart-warming ad was a beautiful demonstration of Woodie's core belief that we're all homemakers, no matter who you are or where you live. It was watched by millions online and on TV over the Christmas period and certainly brought a smile – and maybe a tear – to all our faces.
LHP looked after publicity for Ireland's newest mobile network GoMo, which offered the first 100,000 customers joining this exciting new service all data, all calls and all texts for only €9.99 per month for life.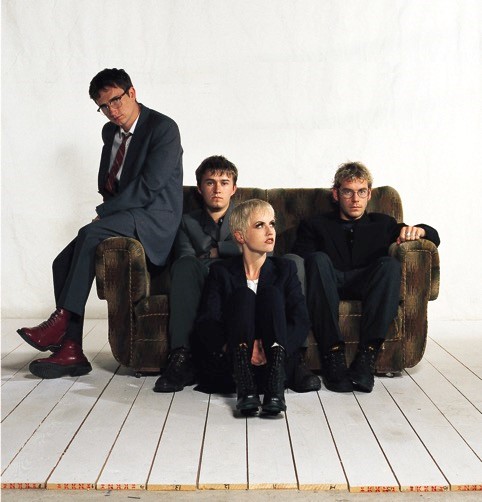 Formed in the late 80s in Limerick, The Cranberries rose to international stardom with their debut album Everybody Else Is Doing It, So Why Can't We? American audiences were particularly enthralled by the beautifully haunting voice of Dolores O'Riordan, with second single "Linger" remaining on the Billboard Hot 100 list for 24 weeks in 1994. They went on to release six more studio albums before Dolores sadly passed away in 2018. The Cranberries eighth and final album in the end released in 2019 was nominated for a Grammy in 2020.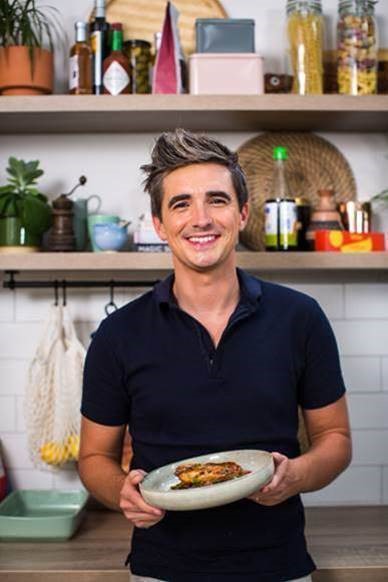 Award-winning Food Presenter and TV Personality, Donal Skehan, is Ireland's fastest growing national and international food star. His latest show on RTE One, Donal's Family Food in Minutes was a ratings-hit. He also launched Donal's Kitchen.com a subscription based service to help you modernise your approach to mealtimes. Donal recently moved home to Ireland from LA with his family.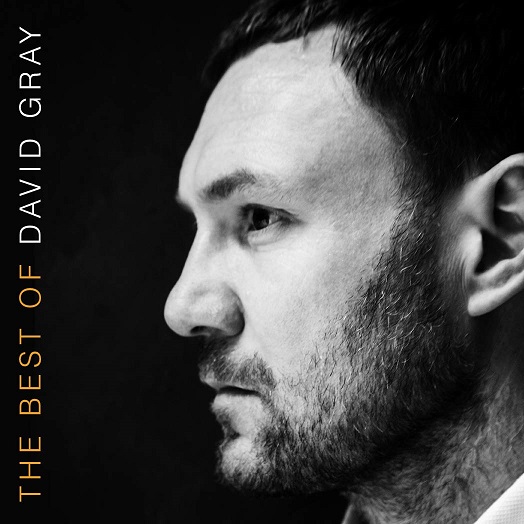 David Gray has sold in excess of 12 million album world-wide, to date 'White Ladder' is the best-selling album ever in Ireland.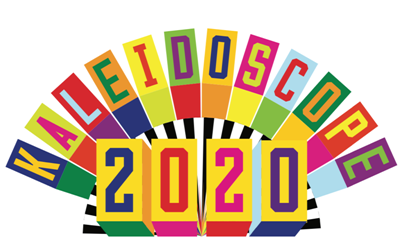 In 2019 the first Kaleidoscope hosted a capacity crowd, making it the festival hit of the summer. Ireland's only family-focused music and arts festival is set on the exquisite grounds of Russborough House, Blessington, Co Wicklow, Kaleidoscope is kitted out to cater for each and every member of the modern Irish family, from babes in arms to those old enough to have a bus pass, and offers family moments, connections and memories at every turn.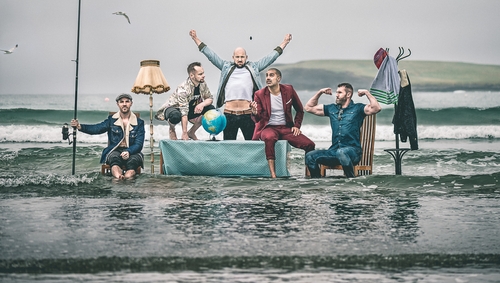 Irish folk-rock band Hermitage Green have spent over a decade touring sold-out shows right across the globe, entertaining fans with their epic performance and irresistible stage presence throughout the Middle East, Australia, North America, United Kingdom and Ireland. Selling out iconic music venues and performing for thousands of people at some of the biggest festivals, this five piece folk-rock band has had the chance to share the stage with incredible artists such as  Lewis  Capaldi,  Bastille,  Two Door Cinema Club, Tom Odell, Gavin James, Sigrid, and more.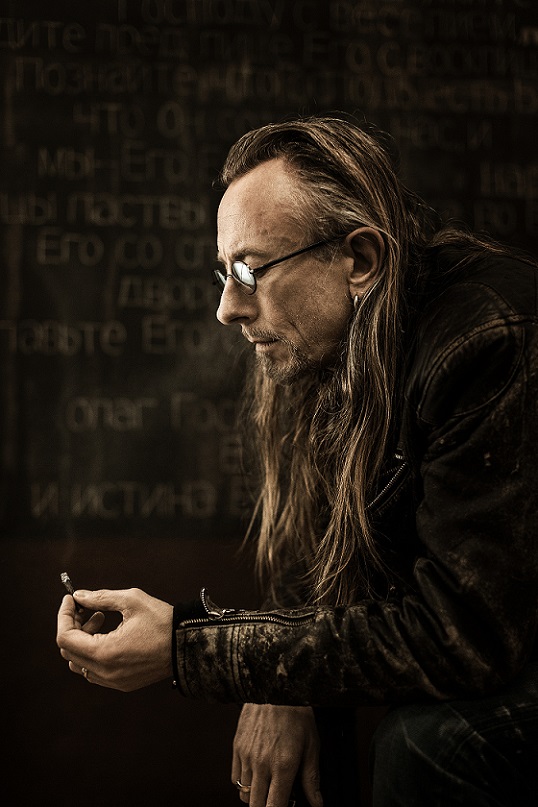 Artist Guggi began his career as a musician with the cult band Virgin Prunes, before concentrating full time on painting from the mid-1980s. Since then, his work has consistently revolved around depictions of the common everyday objects most notably with his signature motifs of bowls and other vessels. In 2019, Guggi brought his collection Broken to top galleries worldwide, travelling to California for his exhibition in The Arcane Gallery, Sunset Avenue, LA, and to his first exhibition in Japan in the Yoshii Gallery in Tokyo. In December 2019, he was back on Irish soil as the exhibition found a home in The Kerlin Gallery.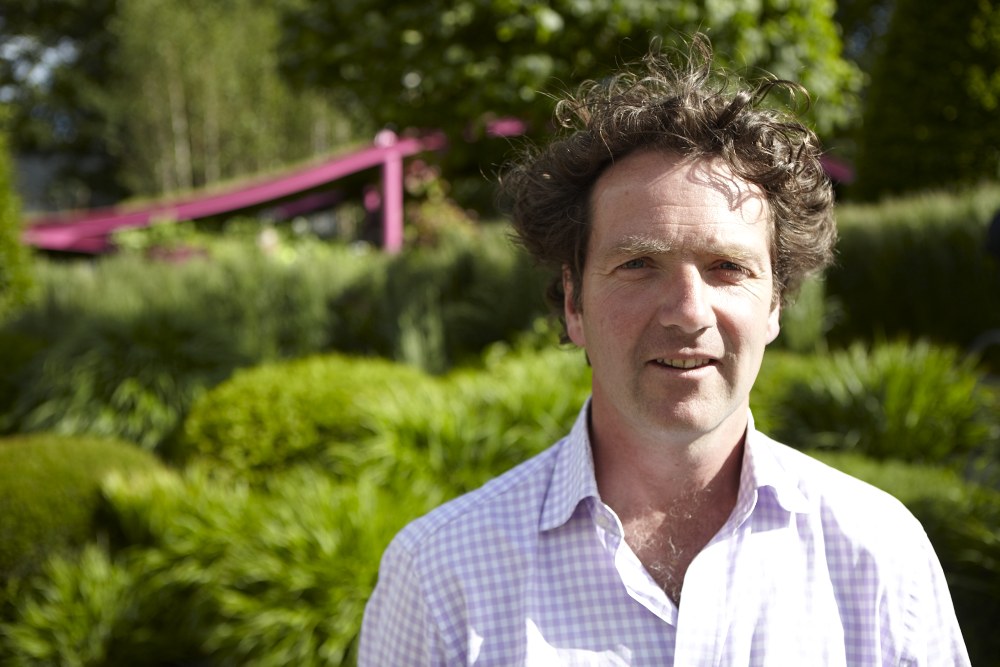 Diarmuid Gavin is an award-winning Irish garden designer with a successful international career. May 2017 saw his Harrods Chelsea Garden reimagined at the 'Dundrum Town Centre Garden of Pure Imagination' for 16-weeks.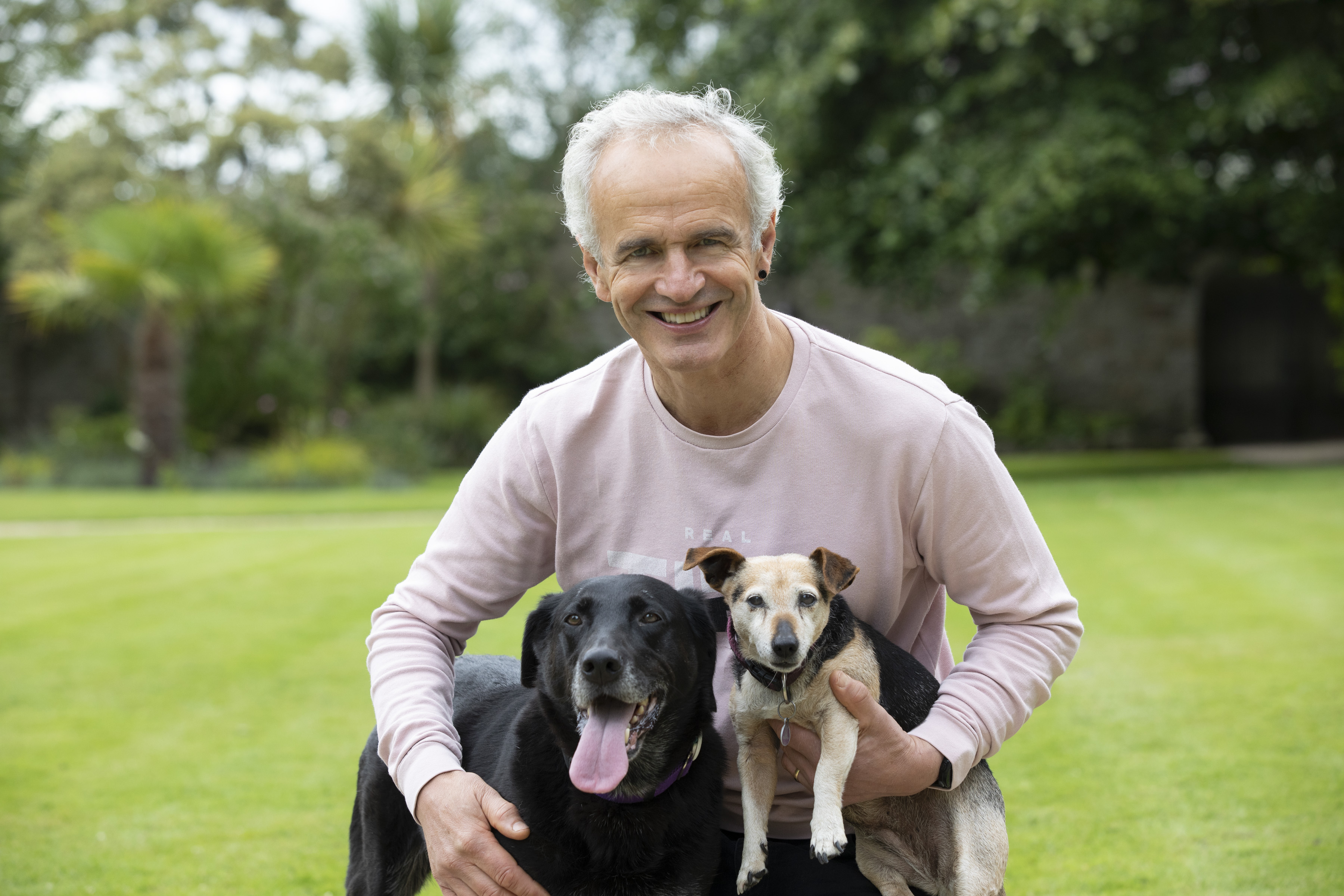 Petfix Club is a new Irish online subscription-based community of pet lovers, for pet lovers. Our aim is to equip pet owners with everything they need so they can give their pets the best care possible. The club was created by a team of trusted animal experts, including Pete 'the Vet' Wedderburn, a well-known Irish vet. This unique online community of animal professionals gives club members exclusive access to personalised advice for their pets, as well as professional tips for your pet's lifestyle and wellbeing.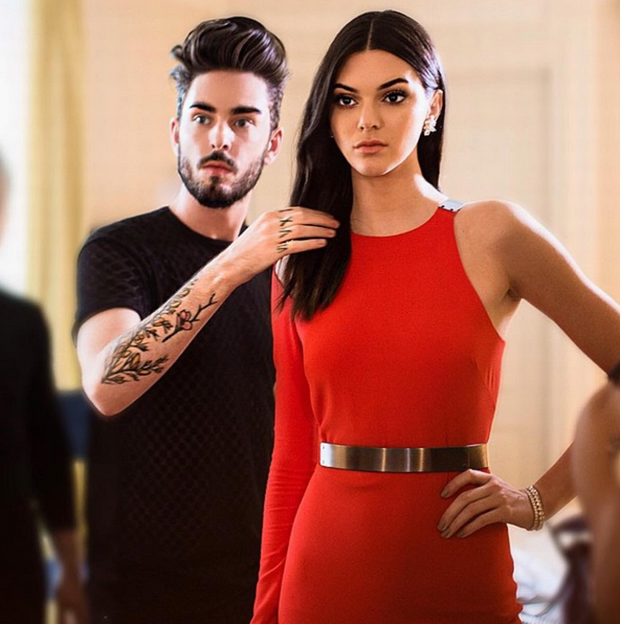 Irish celebrity hairstylist based in LA, with a client list to die for that that stretches from the Kardashian clan to Adele and Mariah Carey.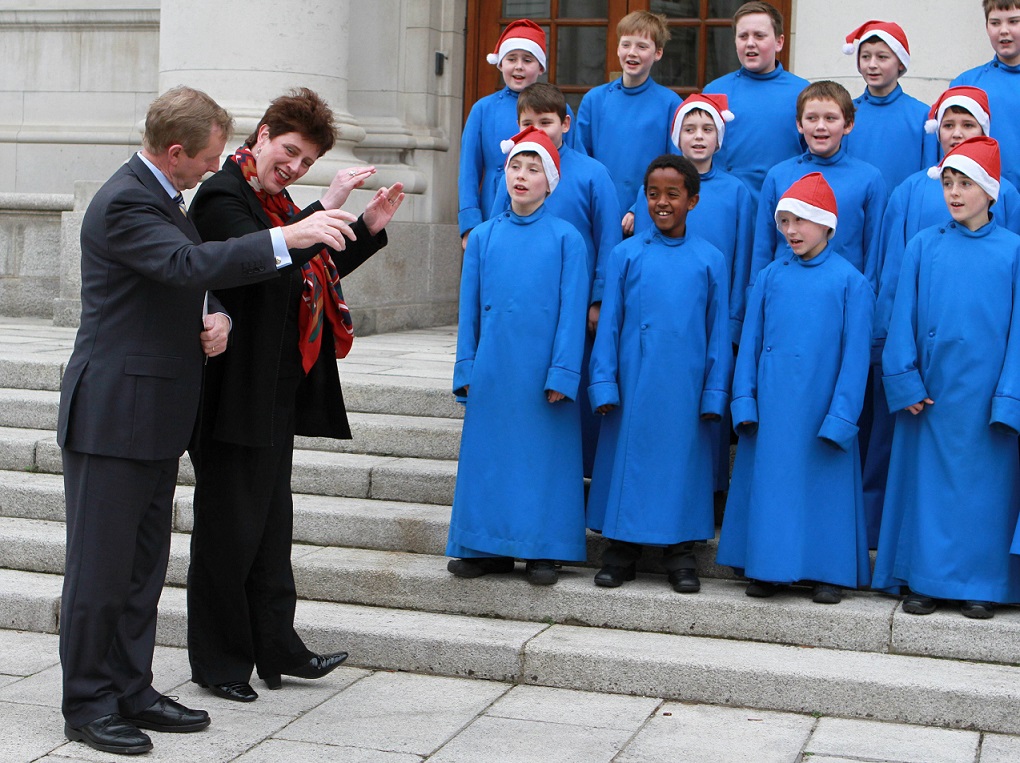 The Palestrina Choir from St Mary's Pro-Cathedral, Dublin, Ireland, is regarded as one of the finest Cathedral Choirs in Europe. Since its founding in 1903 it has recorded and travelled extensively, as well as singing many times a week at liturgies at the Pro-Cathedral. The choir are called upon for all key Diocesan and National Events such as the state funerals of Albert Reynolds and Charles Haughey, and many events at Aras An Uachtarain. They are the only choir to have been invited by the Sistine Chapel Choir to join with them as principal choir for the Papal Mass on 6th January 2013, the last big Papal Mass said by Pope Benedict XVI and they were back singing with the Sistine Chapel Choir at a Papal Mass in 2017, this one celebrated by Pope Francis.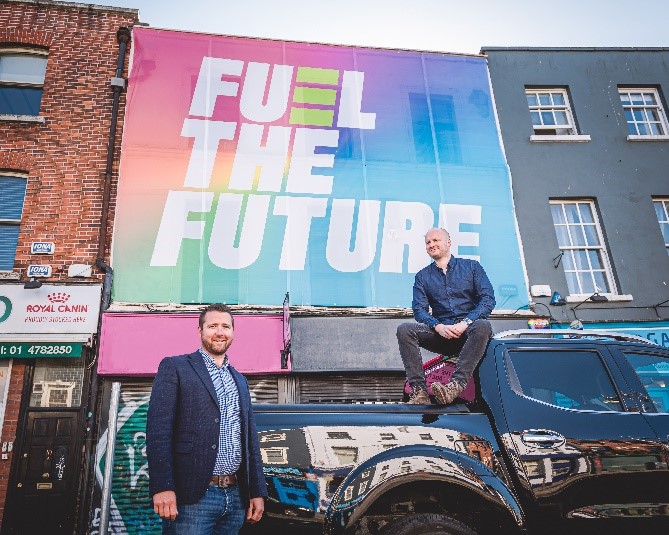 Founded in 2010, Event Fuel have rebranded as Fuel, as they forge a roadmap for companies navigating a hybrid future in terms of live and virtual events and employee engagement. LHP worked with Fuel to publicise their rebrand in May 2020. The dynamic Dublin-based team led by directors Brian McDermott and Jamie Deasy pride themselves in working with clients and their partners to the highest standards to ensure every brand or event reaches its potential. LHP also worked closely with Fuel to publicise Tour De Picnic, the annual charity cycle to Electric Picnic.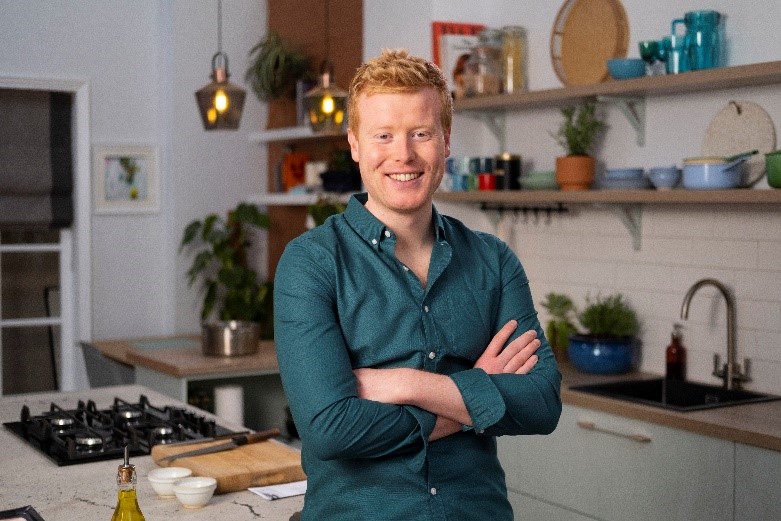 Chef Mark Moriarty is the presenter of Cook-In with Mark Moriarty and Beyond the Menu, which showcases the amazing culinary talent Ireland has to offer. Mark has been steadily building his reputation as a chef and food innovator for the past 6 years, gaining himself, and Irish cuisine, international recognition. In 2015, he was named the San Pellegrino World Young Chef of the Year, representing the UK and Ireland region, after 6 months of competition. In 2017, Mark was listed on the Forbes 30 under30 list for innovation in the arts sector. Mark is part of the team at The Greenhouse restaurant on Dawson Street in Dublin, which now holds two Michelin stars.
Star of the second season of Amazon Prime's Age of the Living Dead, actor Lacy Moore plays Defence Minister Matilda Donahue, an ally of the UK Prime Minister. The only Irish cast member in the UK and American production, it is safe to say the north Dublin talent has been making impressive in-roads in Northern Ireland, the UK and across the pond in the USA for a number of years now. Lacy has been on the set of some of the world's most-loved productions in the last decade, from appearances in the multi-award winning and nominated Game of Thrones and The Fall to stints in the Yorkshire Dales and the cobbles of Weatherfield on two of the UK's longest running soaps, Emmerdale and Coronation Street.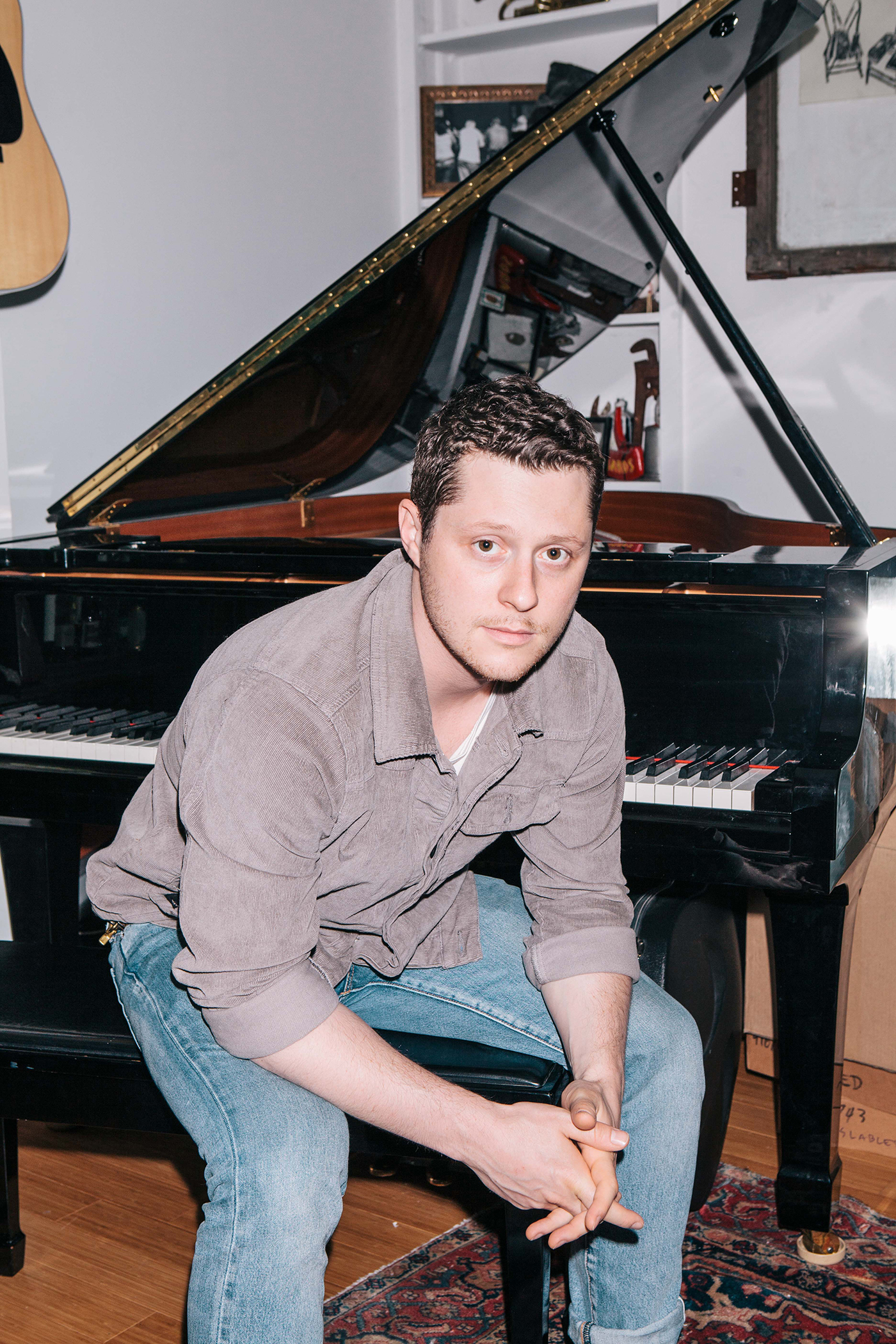 He's known for his role as the lovable Patrick in multi-award-winning series Schitt's Creek but Canadian actor Noah has more than one string to his bow, releasing his second studio album Gemini in 2020. LHP spearheaded the publicity for his latest single 'Honesty' released in Ireland in 2020. Noah's song-writing style, reminiscent of other legendary musicians such as Bruce Springsteen and David Gray, is a beautiful blend of nostalgic elements with a contemporary sound.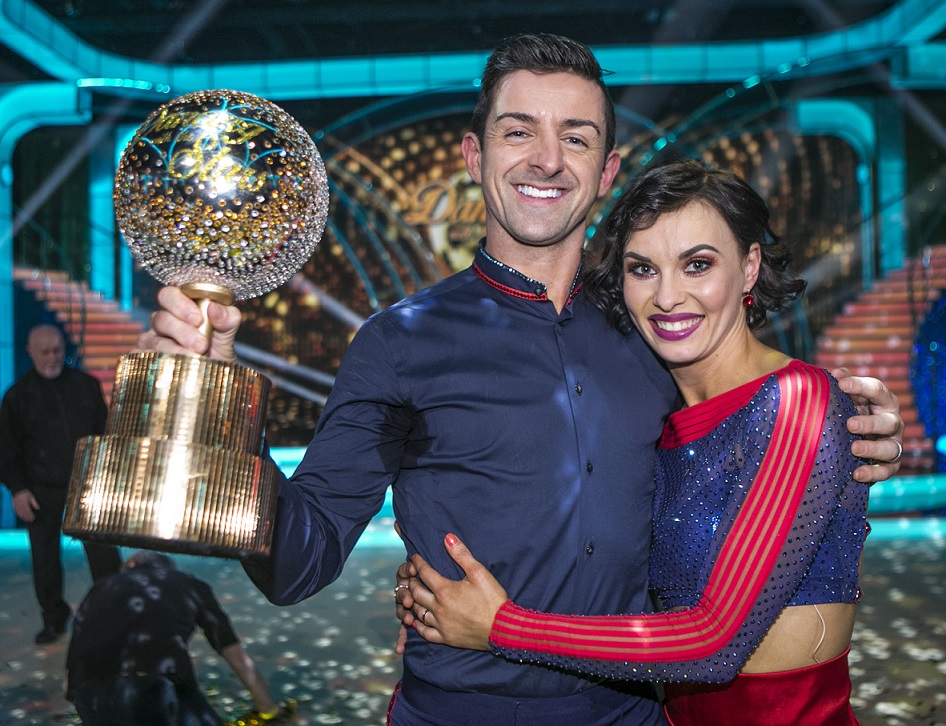 One of Ireland's most popular TV Shows on RTE One, a twist on the international Strictly Come Dancing featuring celebrity dancers, presenters and professional ballroom dancers.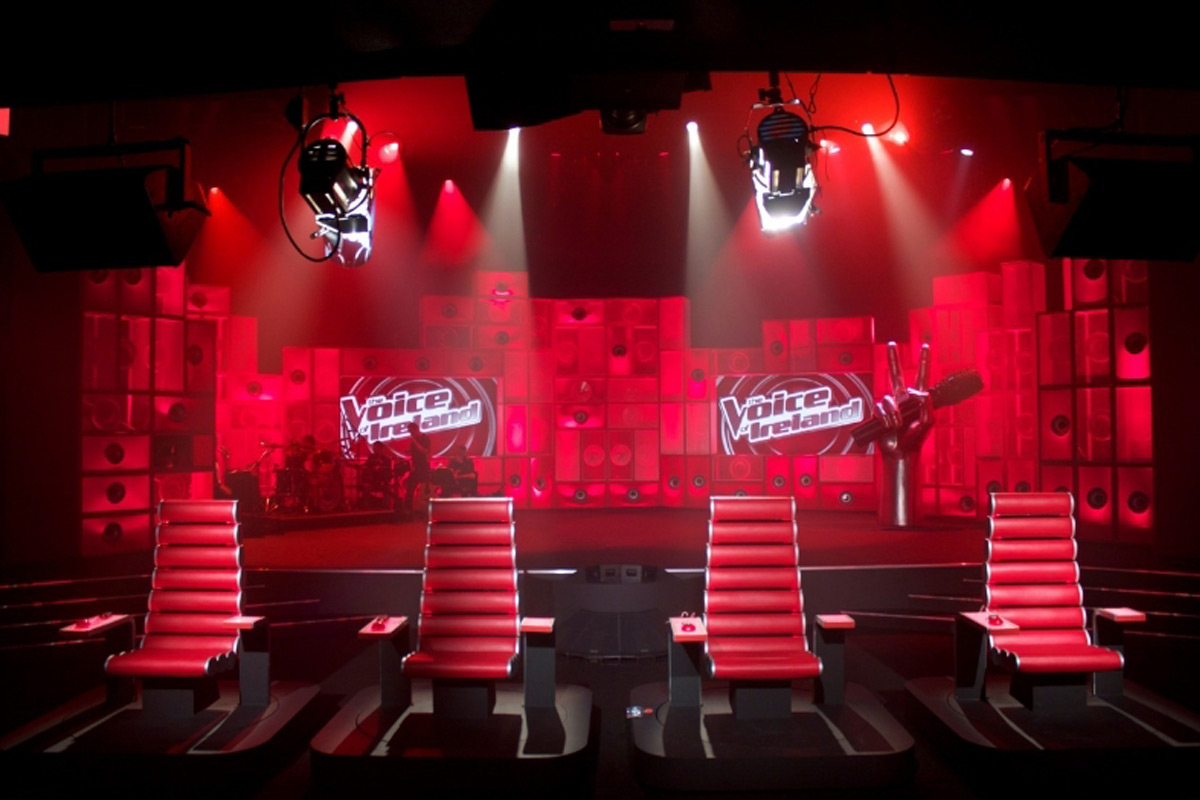 Talent show which looked for Ireland's next big singing sensation, and featured high-profile judges such as Bressie, Una Healy, Rachel Stevens, Jamelia, Westlife's Kian Egan and the late Dolores O'Riordan over five seasons on RTE One.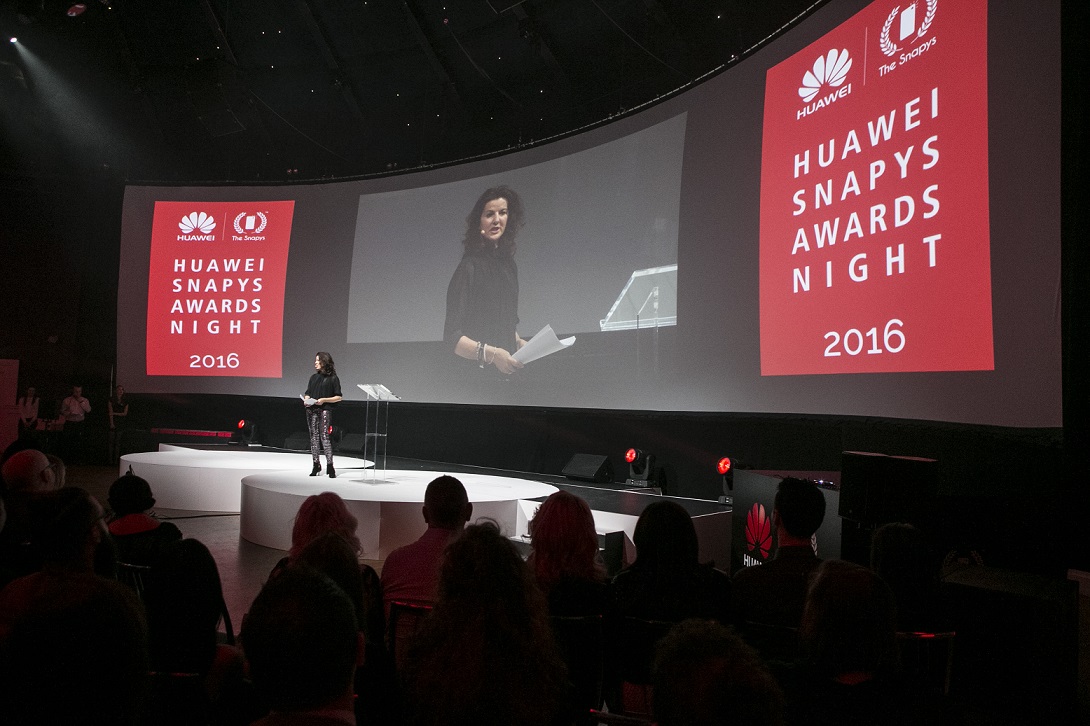 LHP provided consumer PR for Huawei in the Irish market, launch of their P10 phone and the world's first Instagram award, the Huawei Snappys in the Mansion House, Dublin.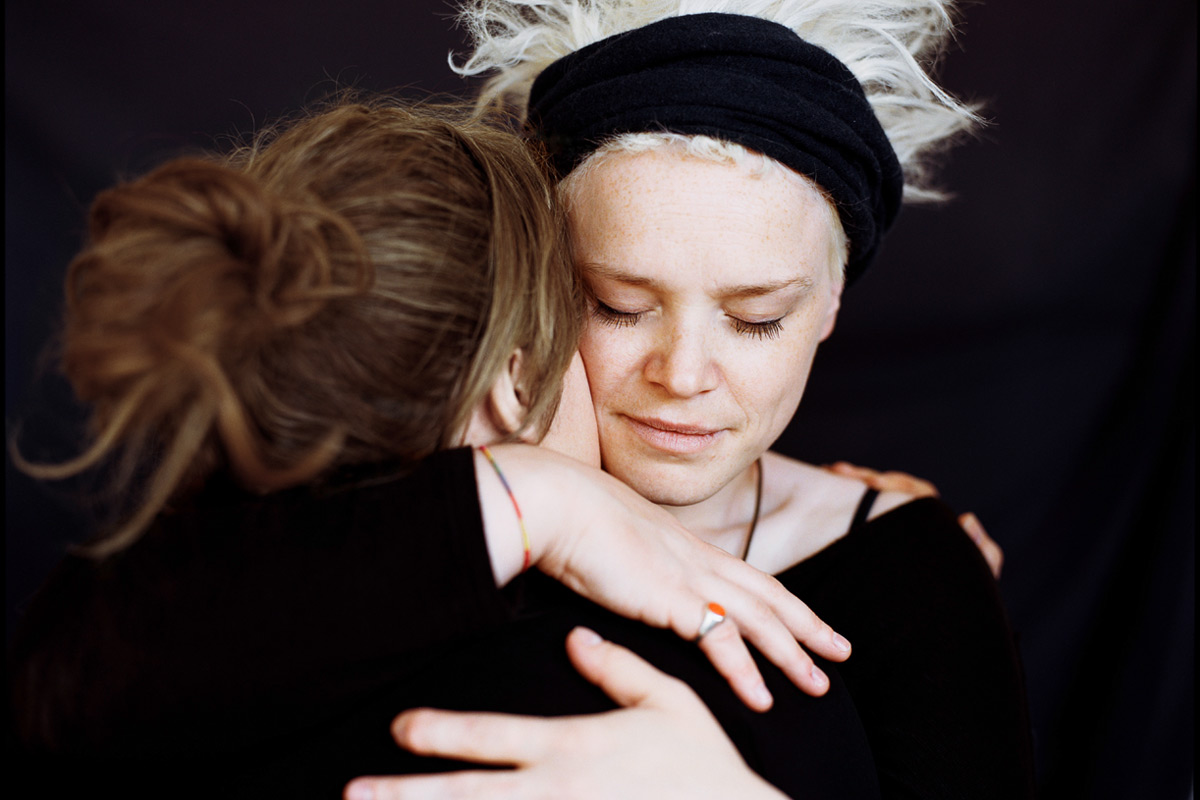 The much-loved Irish songstress that is making waves in Berlin released her sixth album Woman in 2019. At the album's heart lies the concurrent urge to tackle injustice and celebrate the good in human nature, themes demanding immediate attention. In the last decade, she picked up two Meteor Awards, a prestigious 2017 German "Musikautorenpreis" Music Author Prize, and two further nominations for the Choice Music Prize, Ireland's equivalent to Britain's Mercury Prize.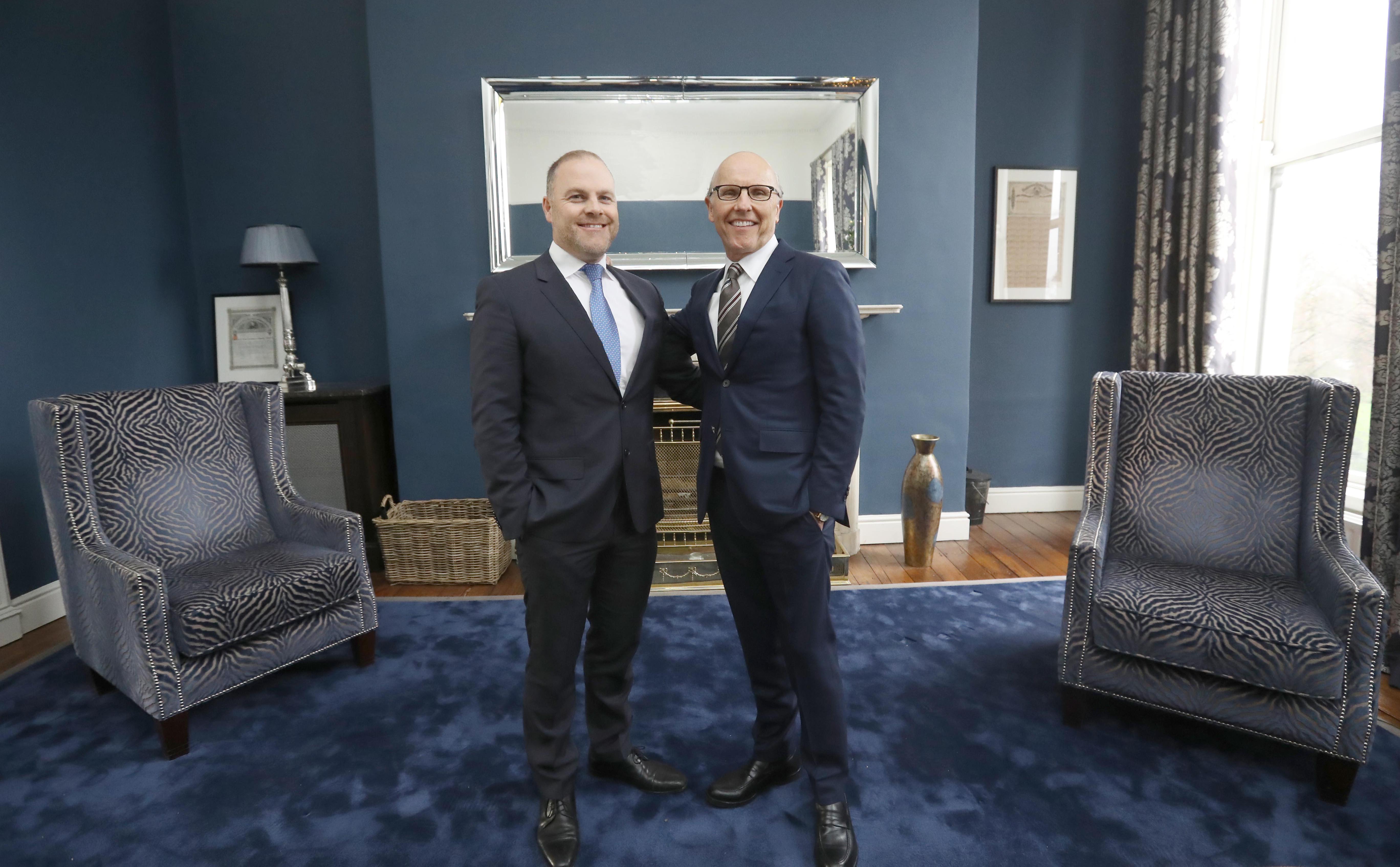 Author of Total Rethink – Why Entrepreneurs Should Act Like Revolutionaries, Founder and Chairman of Granahan McCourt Capital whose company is responsible for delivering the government's National Broadband Plan, connecting over 1.1 million people in rural Ireland.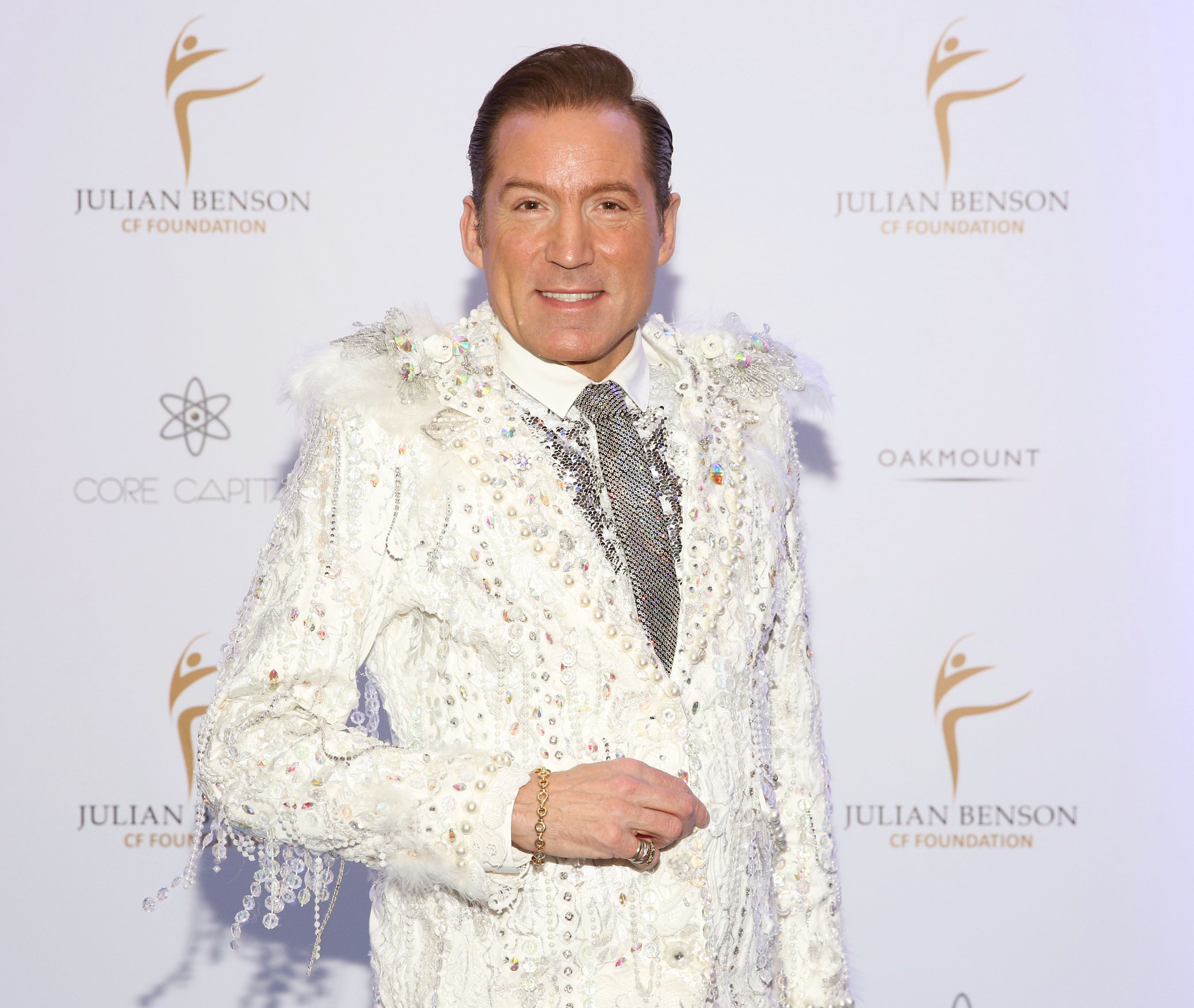 One of Ireland's most enigmatic TV judges, Julian Benson beams into the nation's sitting rooms on RTE's Dancing with the Stars every Sunday night but over the last two years, Julian has also been spearheading his charity the Julian Benson CF Foundation. With his own first-hand experience of living with cystic fibrosis, Julian understands what families and patients go through with this condition and him and his team have worked tirelessly to deliver a 10-bed facility The Tranquility House in spring 2020 – a game changer for families with CF. Their winter gala ball which fundraises for the charity has also become an unmissable event in the showbiz calendar.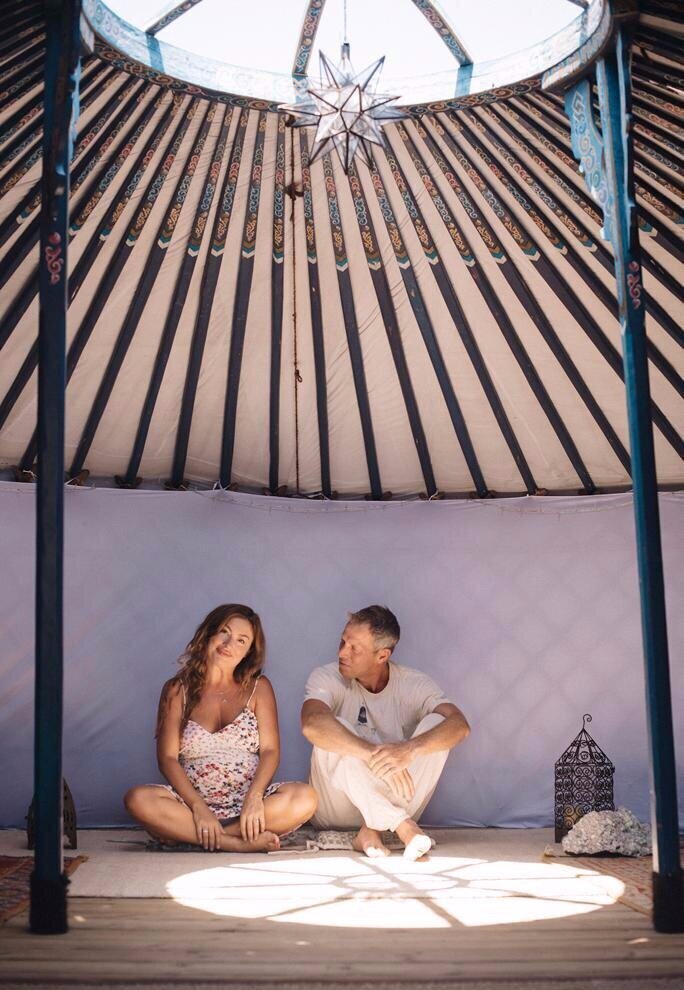 Irish actress Leigh Arnold and her husband entrepreneur Steve Davies set up the Transformation Station yoga retreats in Ibiza as a safe space where experienced facilitators can work with individuals who feel that a shift is needed to live their personal or professional lives on a more conscious level. LHP work in tandem with the couple to promote the array of meditation, yoga, breath-work and motivational experiences available at the Transformation Station that provide a holistic solution to boost your resilience and reinvigorate your inner strength when the world knocks you for six.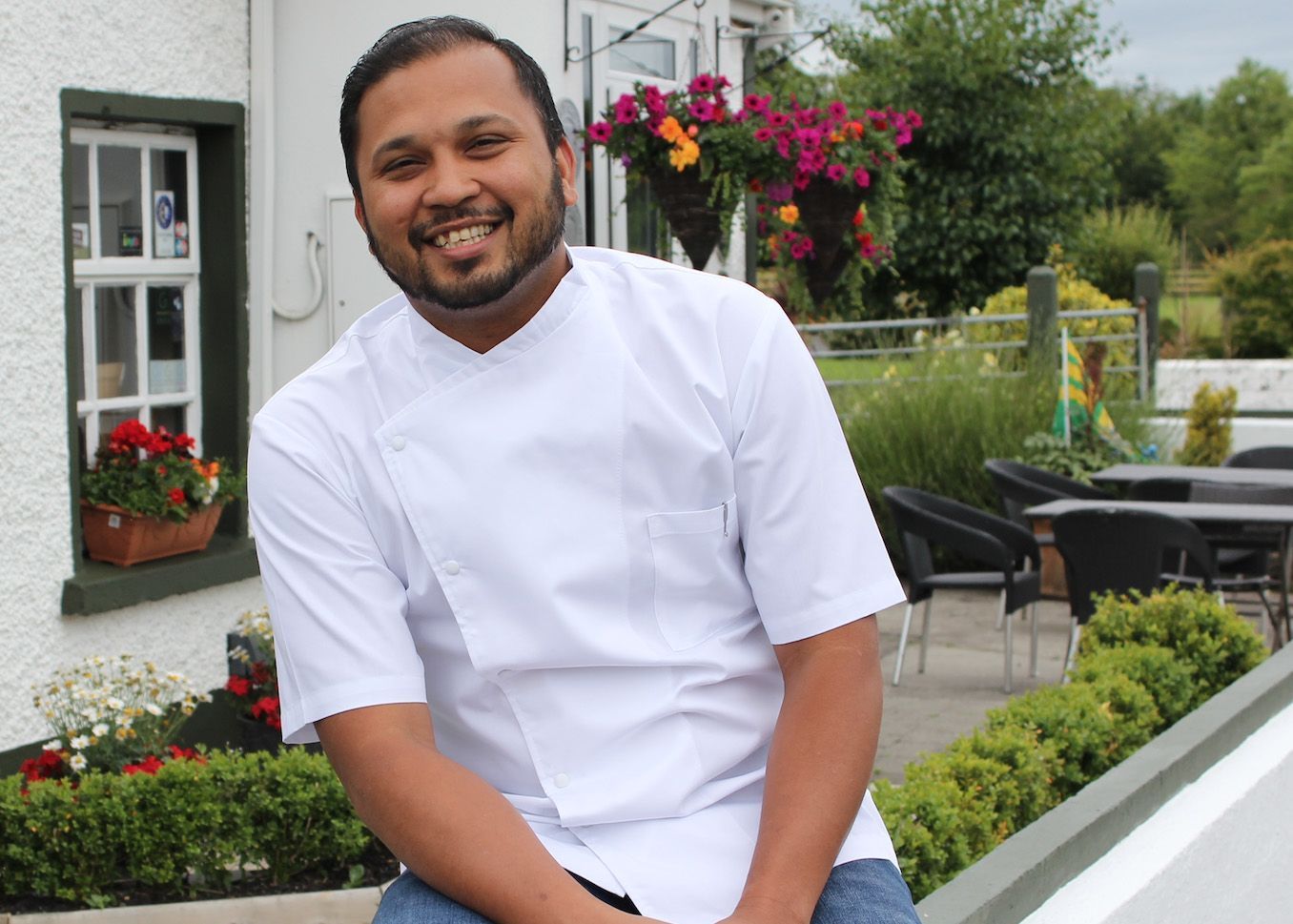 Chef Sham Hanifa is the owner and creative mind behind the award-winning Cottage restaurant located just three miles from Carrick-on-Shannon in Jamestown, Co Leitrim. Known as The Leitrim Chef due to his love of locally sourced produce and ingredients for his dishes, Chef Sham combines his love of Irish seasonal foods with the cooking he learnt as a youngster growing up in Malaysia. The result is a menu of delectable dishes combining a subtle blend of Asian influences with modern Irish and European favourites.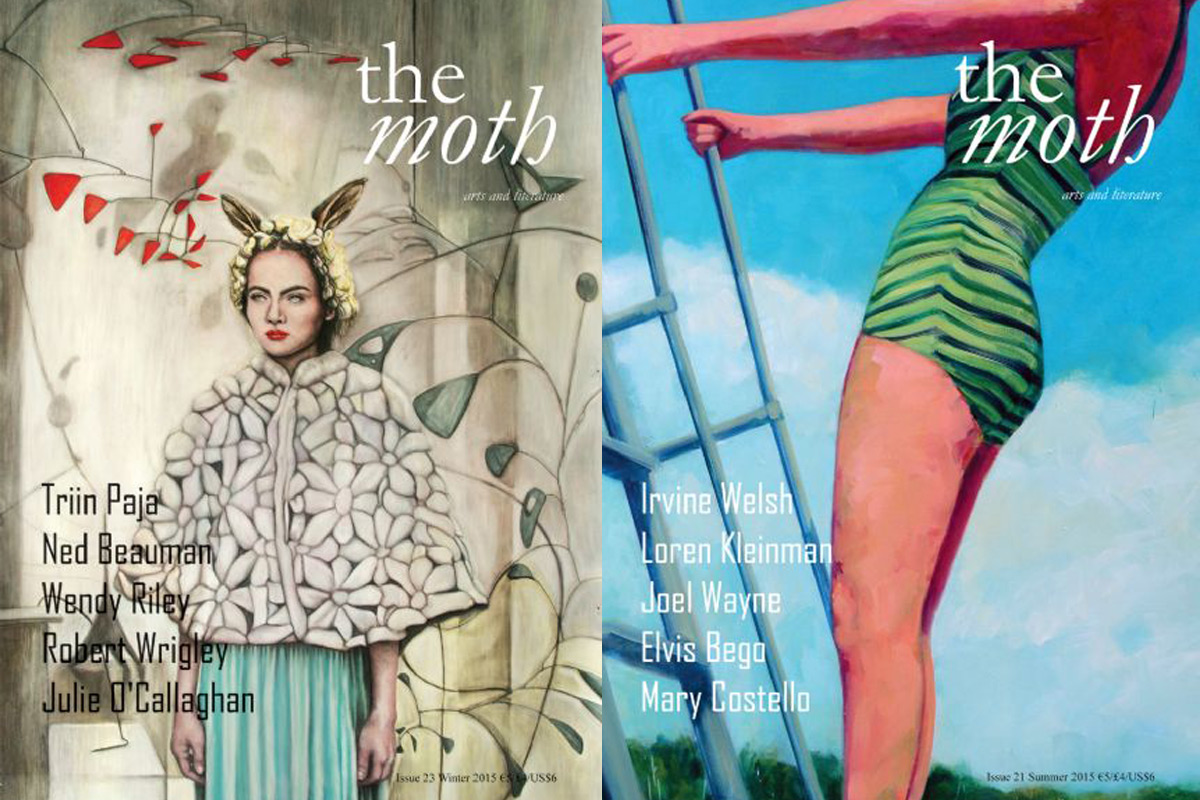 International Poetry magazine which hosts an annual competition with a much-coveted prize of €10,000.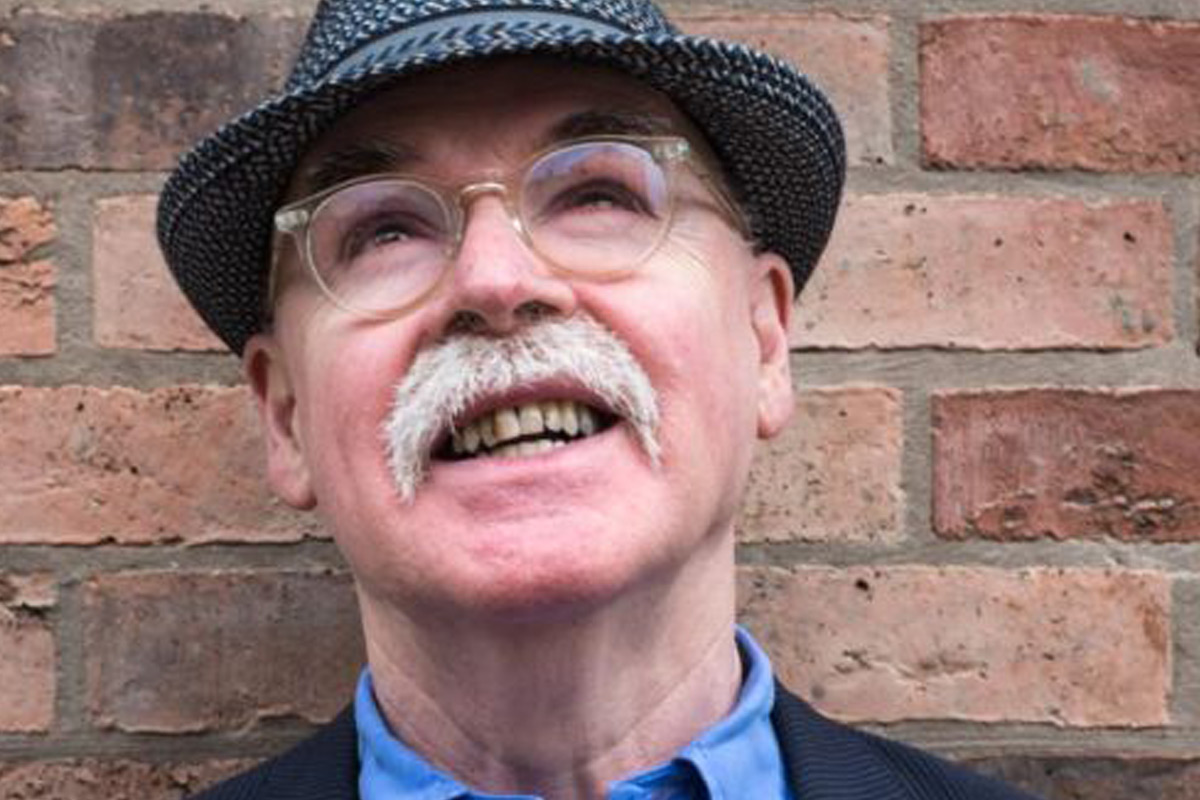 Northern Irish novelist, music promoter and talent agent. In his spare time away from life as a music promoter, his second passion is writing crime thrillers. Departing Shadows, the 12th mystery in the critically acclaimed Christy Kennedy series was released in late 2019. DI Christy Kennedy returns in Departing Shadows, a deceit-laden tale of intrigue, which takes him from London to Brighton and back, and into the arms of the West End's most celebrated up-and-coming actress, Nealey Dean. But all is not well in vibrant Camden Town, as Kennedy investigates a death just outside a diplomatic compound, and finds his investigation immediately stymied by the invocation of diplomatic privilege.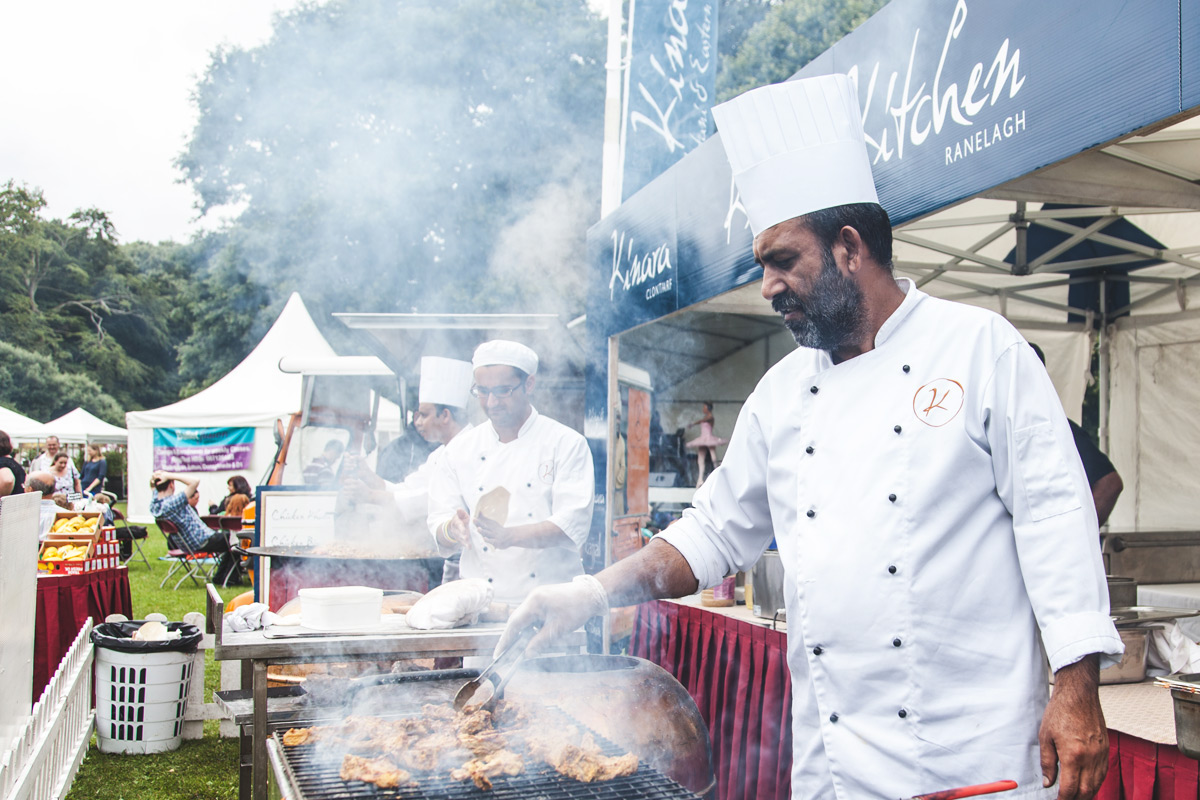 Dublin's favourite Pakistani and Eastern Cuisine, a true jewel with branches in Ranelagh, Clontarf and Malahide.
Michael Flatley's Lord of the Dance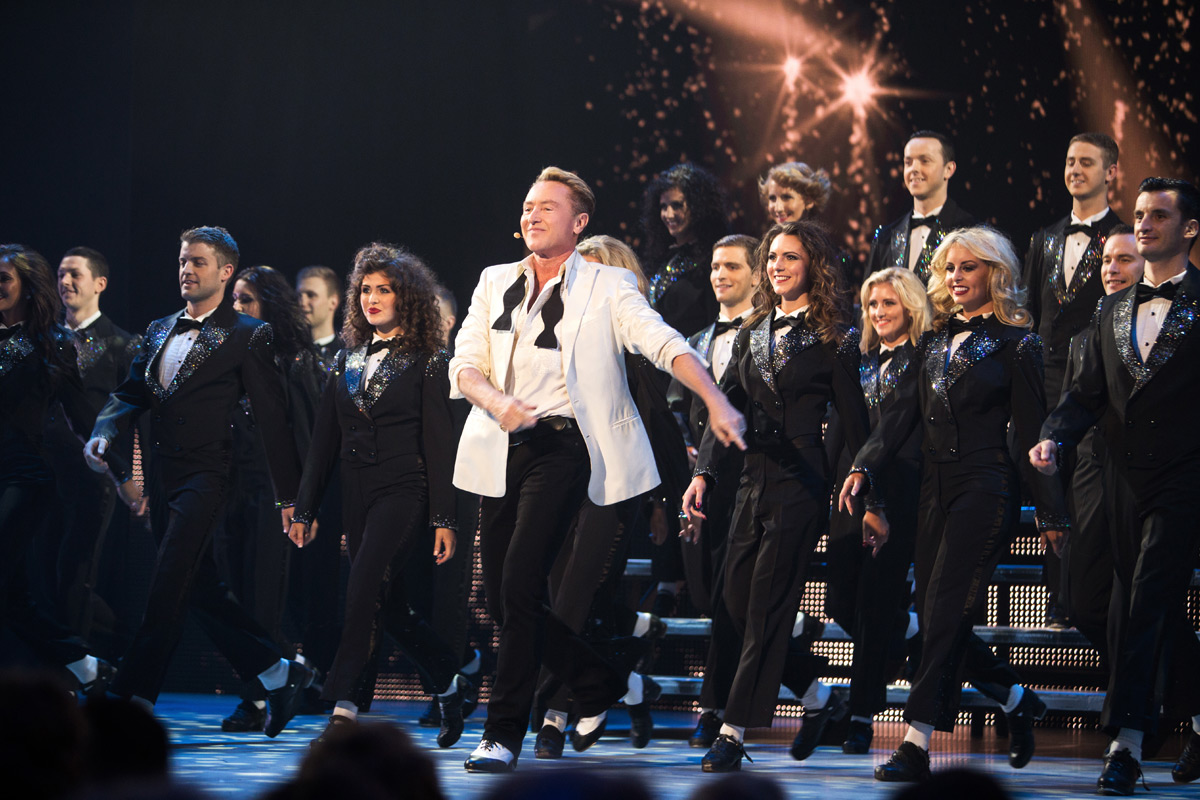 Michael Flatley's Lord of the Dance: Dangerous Games returned to Ireland in 2016 and has been touring around the globe ever since.
Limerick City of Culture and Limerick 2020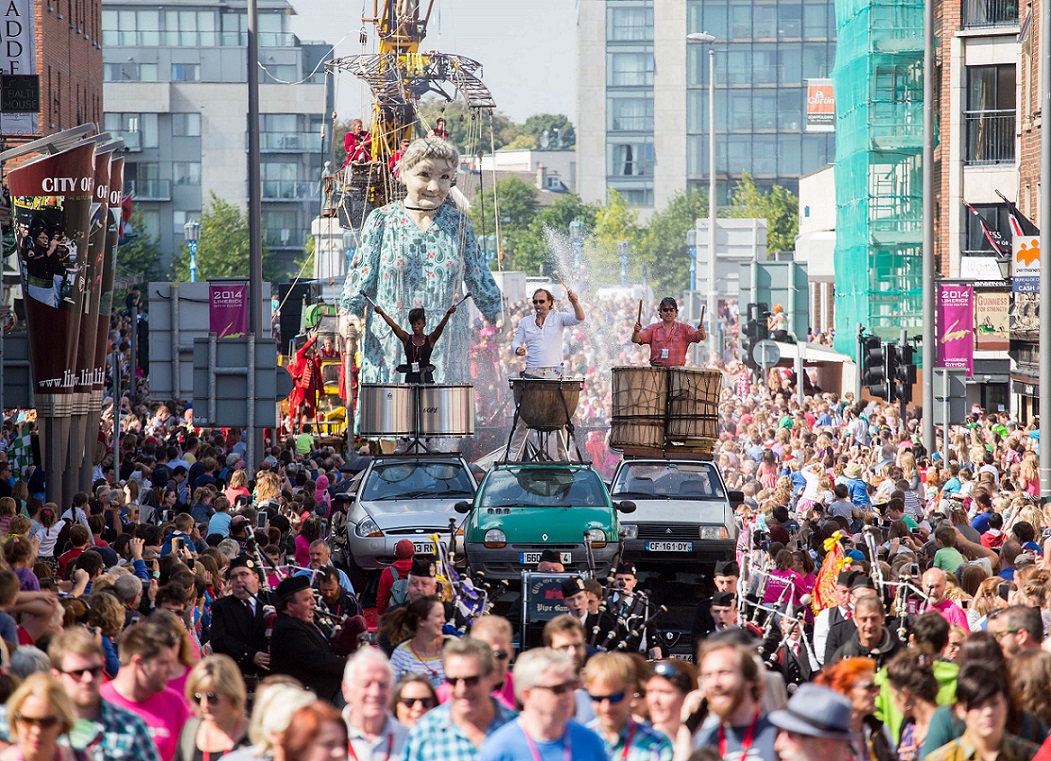 Numerous cultural events took place when Limerick hosted City of Culture including the visit of Royal De Luxe 'The Granny'. Publicity for Limerick's bid to win the European Capital of Culture title for 2020.