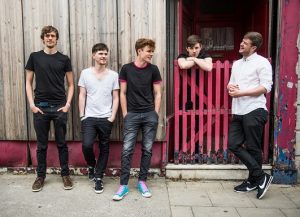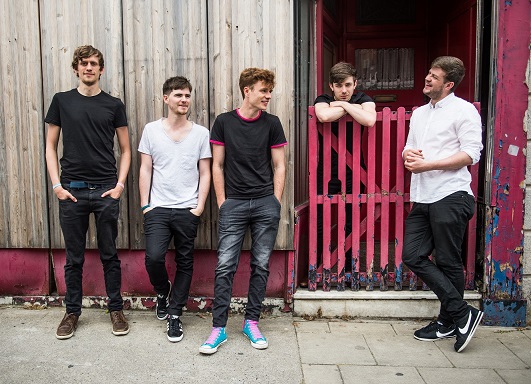 Booka Brass
Debut Album
'Chilled Milk'
Out September 16th
After numerous sold-out headline shows and star-studded collaborations Booka Brass are releasing their much-anticipated debut album. 'Chilled Milk' is a ten-track album full of the bands signature melodies and rhythmic pizazz. The album is made up of nine self-penned tunes and a raucous cover of Jason Derulo's Talk Dirty by the New Orleans inspired outfit. Booka Brass' debut album captures the live energy of the band lauded as one of Ireland's greatest live acts.
In late 2012 the group of students were drawn together by their classical background and desire to experiment musically. Since then their trajectory has been constantly on the rise, from the success of their critically acclaimed debut EP BBB, a sold-out nationwide tour alongside collaborations and live performances with Irish music heavyweights including The Frames, Lisa Hannigan, Jape and James Vincent McMorrow.
The band laid the basis of the album in true Booka Brass style through jamming through ideas in an improvised setting. The album has drawn influence from jazz greats like Miles Davis and Art Blakey, to hip-hop icons Dr. Dre and Kendrick Lamar. The albums sound is a fusion of Booka Brass's classical mastery of their instruments combined with their understanding and passion for jazz sensibilities. From melody based tracks like Make That Do Noise, Astrocyte to groove based tracks like title track Chilled Milk and Trip The Switch the album is filled with contrasting styles.
Track Listing;
Make That Do Noise
Trip The Switch
Chilled Milk
Astrocyte
Portobello
BBB
A l'Ouest
Trombolo
Talk Dirty
Formations
For live dates keep an eye on bookabrass.com or Facebook & Twitter
Booka Brass Band's debut album Chilled Milk is out on September 16th on iTunes, Spotify and GooglePlay.
Photography by Ruth Medjber.