THE NEW ALBUM 'WOMAN' IS SET FOR RELEASE ON 27TH SEPTEMBER
Listen on Spotify here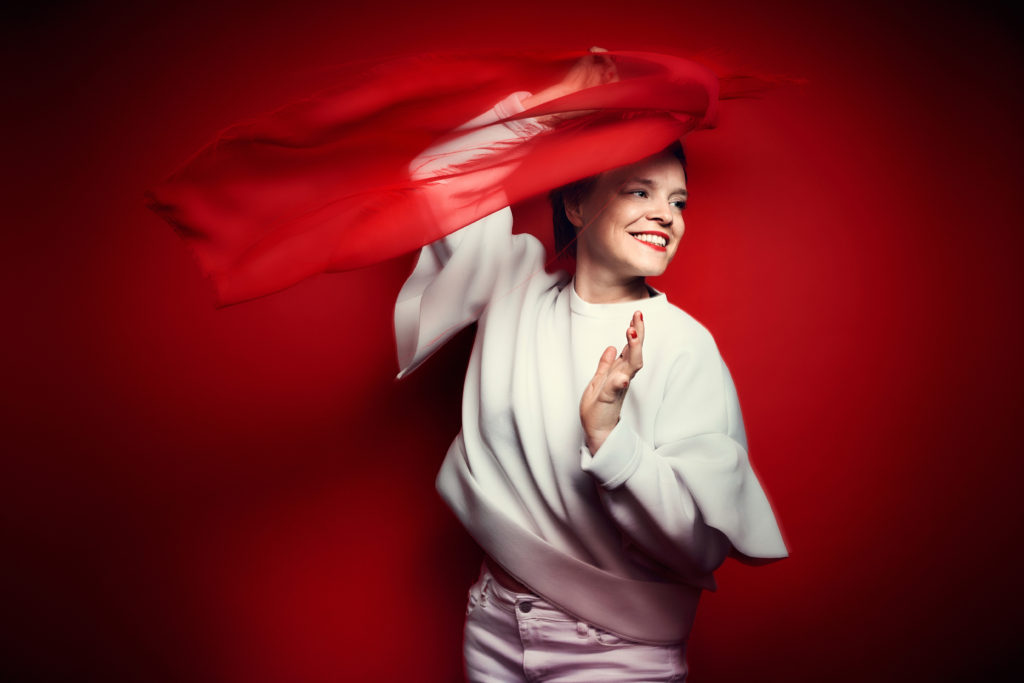 "Frank and endearingly tender, a tsunami of emotion… Magnificent" (MOJO)
"It's her humour and bold honesty that makes Bird so special." (The Guardian)
July 12th see's the release of 'Salve' the rousing new single from Wallis Bird, the second to be taken from her brand new album, Woman, out later this year on 27th September.
Kicking it off with a Prince-inspired jam, 'Salve' warns us about social media's more poisonous effects. Although now practising social media abandonment, 'Salve' sees Bird's liberation from a comatose, phone-scrolling state, something we have all experienced!
'Salve' is a raucous nod to Wallis Bird's soulful heritage and musical upbringings. "My dad was a big soul and rock man," she elaborates, "I've been floating soul vibes my whole life. It gets me deep down, for sure. The last three years have seen so many influential soulful artists die, and during concerts I'd cover Aretha Franklin, Prince, George Michael and Leonard Cohen. They just lit a flame inside me and the audience. As soon as I played deep, old soul, people really reacted and proper got down, so I followed that lead and wrote a lot that way." Using this medium, Bird brings us her second single 'Salve'.
Alongside the original cut, Bird has released two remixes of 'Salve' by LLUCID and another Austrian producer Peter Cruseder.
Listen to 'Salve' LLUCID remix here.
Listen to 'Salve' Peter Cruseder remix here.
This song will be featured on Bird's latest album 'Woman' which will be released on September 27th. 'Woman' is Bird's sixth and most timely release, documenting all of the major changes in the world since 2016's "Home". "Well, the world's changed a lot, and I've changed with it. The #MeToo movement, 'Repeal The 8th ', marriage equality in Australia, 'Black Lives Matter', Trump, Brexit, the rise of racism, the death of countless musical icons, the environmental crisis… And, I'm 36 now, so I'm officially a woman…!"
A daring synthesis of Bird's singer songwriter roots and passion for, among other genres, soul music, Woman, is eleven songs long but 37 minutes short, pointed and powerful, packed with penetrating truths and flashes of levity. Most significantly, it insists our lives are intertwined with inescapable consequences.
Follow Wallis Bird
Facebook / Instagram / Twitter / Youtube / Website
For more information or interview opportunities contact Lindsey Holmes Publicity lindsey@lhpublicity.ie / aoife@lhpublicity.ie / 01 497 0313