U2 RETURN TO CROKE PARK
TO CELEBRATE 30TH ANNIVERSARY OF SEMINAL ALBUM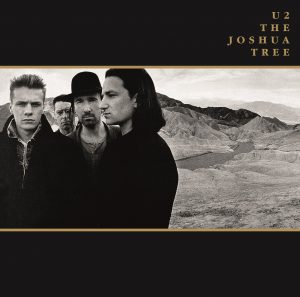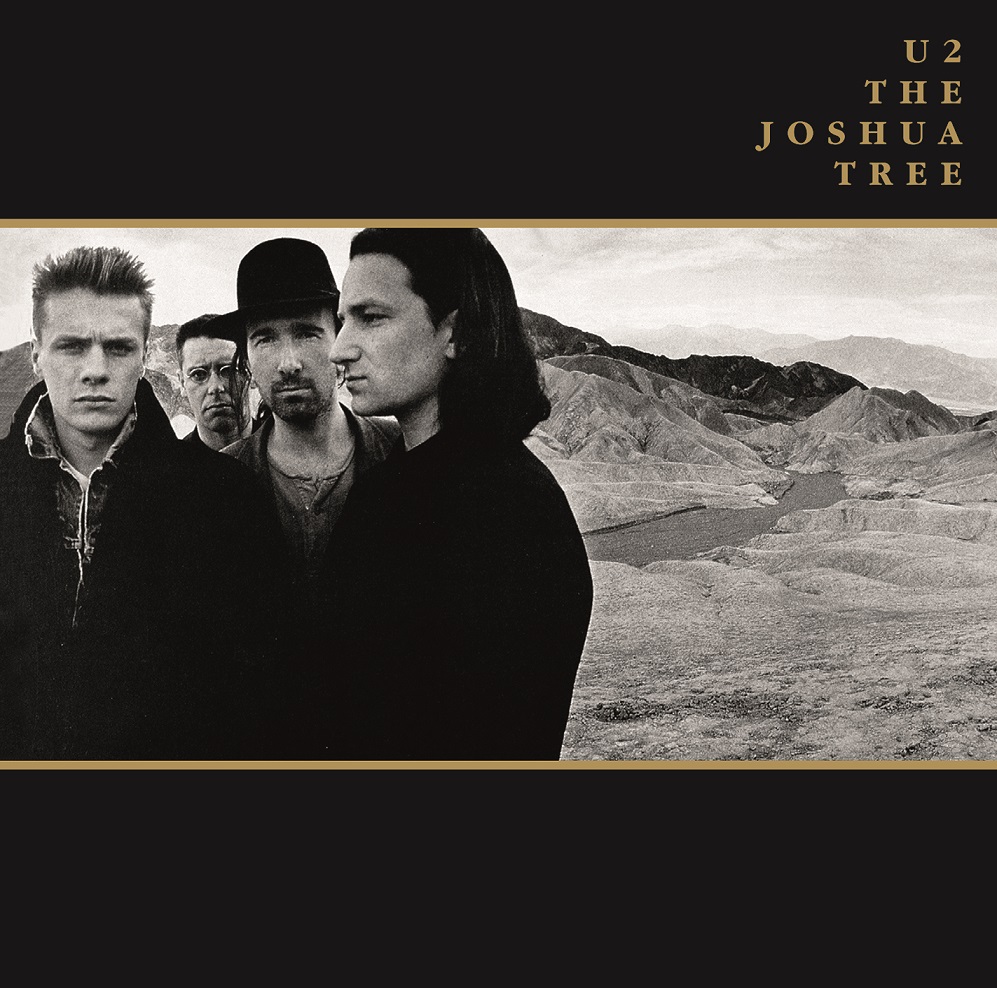 "In time, it may be reckoned their most influential album yet." – Hot Press, 1987
"The title befits a record that concerns itself with resilience in the face of utter social and political desolation…The Joshua Tree is an appropriate response to these times, and a picture bleaker than any U2 has ever painted: a vision of blasted hopes, pointless violence and anguish… Music of great sadness but also of unutterable compassion, acceptance and calm." – Rolling Stone, 1987
Live Nation today announced that U2 will return to select stadiums this year with U2: The Joshua Tree Tour 2017, in celebration of the 30th anniversary of the band's seminal album. The tour will see the band bring The Joshua Tree back to Croke Park on 22nd July 2017 – 30 years since they  made a memorable return to their hometown with the original Joshua Tree Tour, playing very special sold out shows on Jones' Road in June 1987.
Each show on the tour will include a performance of The Joshua Tree in its entirety, with support in Dublin from special guest Noel Gallagher's High Flying Birds – with Noel saying, "It will be both a pleasure and an honour to play my part in what still remains the greatest show on earth."
Released to universal acclaim on March 9th 1987 and featuring hit singles "With Or Without You","I Still Haven't Found What I'm Looking For" and "Where The Streets Have No Name", The Joshua Tree went to #1 in Ireland and around the world, selling in excess of 25 million albums, and catapulting Bono, The Edge, Adam Clayton and Larry Mullen Jr "… from heroes to superstars" (Rolling Stone). Time Magazine put U2 on its cover in April 1987, proclaiming them "Rock's Hottest Ticket" in a defining year for the band that saw their arena dates roll into stadium shows to accommodate escalating demand – setting them on course to become one of the greatest live acts in the world today.  The 12 months that followed saw the band create now-iconic moments: the traffic-stopping Grammy Award-winning music video on the roof of a Los Angeles liquor store, winning a BRIT Award and two Grammys – including Album of the Year – their first of 22 received to date, distinguishing U2 as the most awarded rock band in Grammy history; as well as a triumphant return home for four unforgettable shows in Belfast, Dublin and Cork in the summer of 1987.
U2's fifth studio album The Joshua Tree was produced by Brian Eno and Daniel Lanois, and featured iconic artwork which cemented the career of photographer and director Anton Corbijn. Recording took place in Dublin at Windmill Lane Studios and Danesmoate, the house which subsequently became bassist Adam Clayton's home.
"The original was such a ground-breaking tour, the one people always ask about. I'm thrilled that the band can celebrate The Joshua Tree in this way with the fans, the time is right." – Arthur Fogel, President – Global Touring and Chairman – Global Music, Live Nation
"It seems like we have come full circle from when The Joshua Tree songs were originally written, with global upheaval, extreme right wing politics and some fundamental human rights at risk. To celebrate the album – as the songs seem so relevant and prescient of these times too – we decided to do these shows, it feels right for now. We're looking forward to it." – The Edge
 "Recently I listened back to The Joshua Tree for the first time in nearly 30 years… it's quite an opera.  A lot of emotions which feel strangely current, love, loss, broken dreams, seeking oblivion, polarisation… all the greats… I've sung some of these songs a lot… but never all of them.  I'm up for it, if our audience is as excited as we are… it's gonna be a great night. Especially when we play at home. Croke Park… it's where the album was born, 30 years ago."- Bono
Tickets for the U2:  (Subject to licence) The Joshua Tree Tour 2017 are on sale Monday, January 16th in Ireland, the UK and Europe and Tuesday, January 17th in the US and Canada. As usual, there is an exclusive priority presale for U2 Subscribers at U2.com from Wednesday, January 11th (9am) through Friday, January 13th (5pm) local times. Tickets will be general admission on the floor and reserved seating in the stands. There will be a 4 ticket limit for subscriber purchases and a 6 ticket limit commencing with public sales. In North America, all floor tickets will be paperless unless otherwise noted.
Ticket prices start at €35.00 / £35.00 / $35.00 with general admission floor tickets at  €70.00 / £70.00  / $70.00.
U2: The Joshua Tree Tour is produced by Live Nation Global Touring. UPS is the Official Logistics Provider of the tour.
For complete tour and ticket information, visit: www.u2.com & www.livenation.com
NORTH AMERICAN TOUR DATES:                                                 SUPPORT:
May 12 Vancouver, BC            BC Place                                 Mumford & Sons
May 14 Seattle, WA                 CenturyLink Field                    Mumford & Sons
May 17 Santa Clara, CA          Levi's Stadium                         Mumford & Sons
May 20 Los Angeles, CA         Rose Bowl                               The Lumineers
May 24 Houston, TX                NRG Stadium                          The Lumineers
May 26 Dallas, TX                   AT&T Stadium                        The Lumineers
June 3             Chicago, IL                  Soldier Field                            The Lumineers
June 7             Pittsburgh, PA             Heinz Field                              The Lumineers
June 8-11        Manchester, TN          Bonnaroo Festival                   Multi-Artist
June 11           Miami, FL                    Hard Rock Stadium                 OneRepublic
June 14           Tampa, FL                   Raymond James Stadium            OneRepublic
June 18           Philadelphia, PA         Lincoln Financial Field The Lumineers
June 20           Washington DC           FedExField                              The Lumineers
June 23           Toronto, ON                Rogers Centre                         The Lumineers
June 25           Boston, MA                 Gillette Stadium                      The Lumineers
June 28           East Rutherford, NJ    MetLife Stadium                      The Lumineers
July 1               Cleveland, OH            FirstEnergy Stadium               OneRepublic
EUROPEAN TOUR DATES:                                                              SUPPORT:
July 8               London, UK                 Twickenham                            Noel Gallagher's High Flying Birds
July 12             Berlin, DE                    Olympic Stadium                     Noel Gallagher's High Flying Birds
July 15             Rome, IT                     Olympic Stadium                     Noel Gallagher's High Flying Birds
July 18             Barcelona, ES             Olympic Stadium                     Noel Gallagher's High Flying Birds
July 22             Dublin, IE                    Croke Park                              Noel Gallagher's High Flying Birds
July 25             Paris, FR                     Stade de France                     Noel Gallagher's High Flying Birds
July 29             Amsterdam, NE          Amsterdam Arena                   Noel Gallagher's High Flying Birds
August 1          Brussels, BE               Stade Roi Baudouin                Noel Gallagher's High Flying Birds