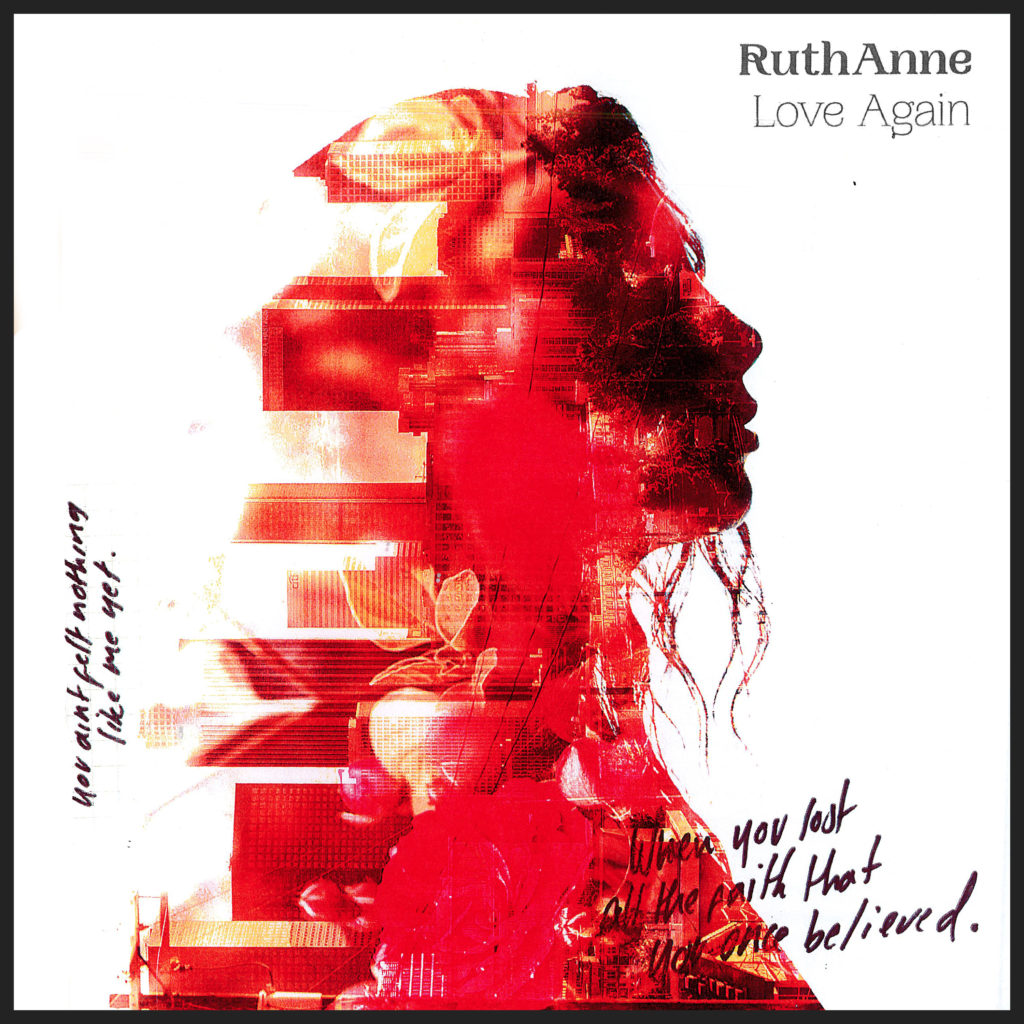 "A prolific songwriter, RuthAnne is now stepping out behind the writing desk and releasing her own music." – WONDERLAND MAGAZINE
"After more than a decade writing hits for pop superstars, the Dublin-born artist is stepping into the spotlight." – OFFICIAL CHARTS
"Stirring, powerful pop music, her brooding, soulful vocal has a plaintive, fragile edge." – CLASH MAGAZINE
Award winning songwriter RuthAnne is back with highly anticipated music for 2019. Her uplifting new single 'Love Again,' co-produced by George Moore (Yebba – "Evergreen") and long-term collaborators Futurecut (Rihanna), sparks a new chapter for the Irish artist as she gives us a taste of what's to come from her long-awaited debut album, out later this year via independent record label, The Other Songs.
'Love Again' instantly captivates the listener as RuthAnne's powerful vocal takes centre stage. Starting off with just her and an electric guitar, the vibrant track builds into a harmonious chorus as RuthAnne's soulful vocal is supported with a choir, creating an atmospheric upbeat production. The new track is about RuthAnne convincing another that 'love' still exists and if they allow her in, she can help them to love again.
On 'Love Again', RuthAnne explains: "I wrote the idea down for this song after I had a few dates with someone who had just gone through a break up. He said to me 'I don't know if I'll ever be able to love again' and I immediately wrote it down on my phone and underneath I wrote 'I know that I can make you learn to love again'.
When writing the song I was thinking of all the things in life we do when we lose out, when we fail, when we get our hearts broken. I realised that no matter what happens I always believe in trying again and never giving up on love or my dreams and so I wrote the song thinking about that and how important it is to always keep your heart open and that the love is out there. Go where the love is."
The new track follows on from RuthAnne's previous successful singles 'The Vow', 'Take My Place', 'Liquid' and 'It Is What It Is' which have a combined 5 million streams. Her music has received accolades from influential media including The Times, Billboard, Wonderland, Complex and CLASH. RuthAnne recently won 'Woman Of The Year' at the Irish Tatler Awards and was VEVO's 'Artist Of The Month' in October 2018. She also features on Swales' (Polydor) infectious club banger 'Higher', released 8th March.
At just eight-years-old, RuthAnne started singing and songwriting, performing in musical theatre productions through her stage school and regularly taking the mic at karaoke bars, winning free drinks for her parents. Her incredible career spans back to being 17-years-old, and penning music for huge pop artists, including JoJo's 'Too Little Too Late,' for which RuthAnne achieved the ASCAP Songwriters 'Best Pop Song' award. From then she wrote a string of hit records from Britney Spears' RIAA platinum-certified 'Work Bitch' to One Direction's 'Where Do Broken Hearts Go', Pentatonix's 'Misbehavin' and Martin Garrix & Bebe Rexha's In The Name Of Love'.
In 2017 she co-wrote 5 songs on Niall Horan's debut solo album 'Flicker,' including US #1 hit 'Slow Hands' – which she received a BMI award for – and as a songwriter her songs have streamed over 4 billion times. RuthAnne has also supported Alanis Morrissette, Niall Horan, Third Story, X Ambassadors and Hozier on tour. She is set to support Irish band Keywest on their UK and European tour that starts in March, then will be headlining shows in Ireland as well as performing at Live At Leeds and Liverpool Sound City in May. More live dates to be announced soon.
RuthAnne's innate talent to create chart-topping music is undeniable and her own upcoming debut album – inspired by musical greats like Aretha Franklin, Amy Winehouse and Alicia Keys – embodies her step from being the writer behind the hits to an all-encompassing recording artist.