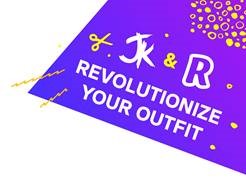 New competition calls on students to make fashion accessory from household rubbish during lockdown
Design your own facemask, craft your own jewellery, customize your old shoes – get creating!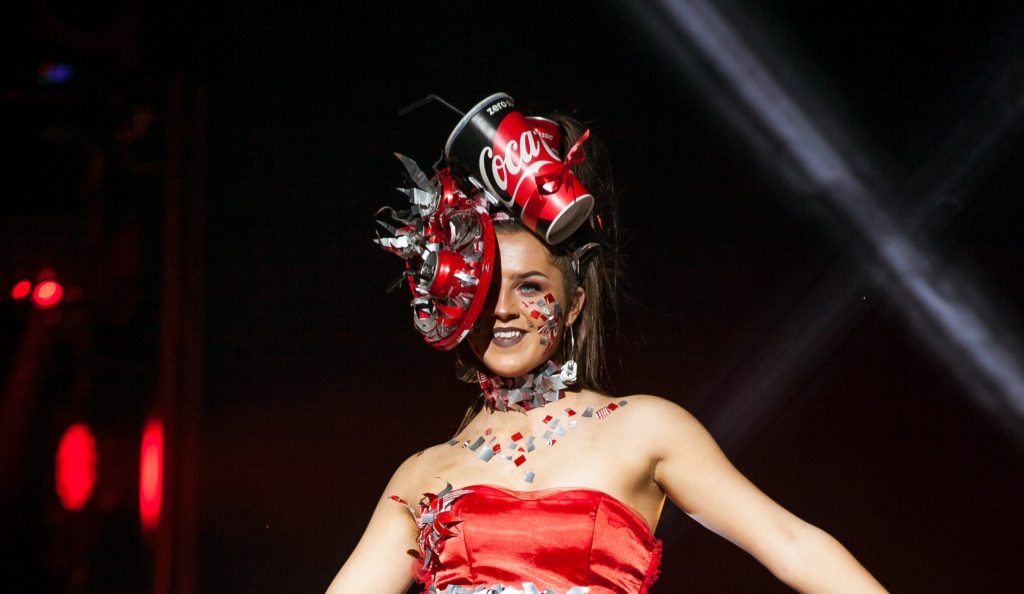 As schools remain closed for the foreseeable future due to the outbreak of COVID-19 in Ireland, staying safe while avoiding cabin fever is a priority for everyone. Teaming up with brand partners Revolut, Junk Kouture are challenging the budding designers of Ireland in both primary and post-primary schools to take part in a new campaign 'Revolutionize Your Outfit' and make an accessory out of junk. There's no better way to avoid boredom than getting those creative juices flowing – and you could walk away with a topped up Revolut Junior card!
You don't need to be a current competitor in this year's Junk Kouture contest to embrace your inner artist – everyone is welcome to take part. Revolutionize Your Outfit is asking both primary and post-primary school students to get involved, in line with the new Junk Kouture Junior element launched earlier this school year. Of course, the usual rules apply – your creation should be made entirely from rubbish or upcycled materials. Scavenge through the family recycling bin or even rummage around your room for old jewellery or knickknacks – everything from those discarded items in the wardrobe, the remnants in the family shed that you know your mum or dad will never fix, to empty egg boxes or used-up tea bags could all become part of the design.
And what better opportunity than using this time to make a difference with your fashion accessory? Already, former Junk Kouture contestant Sophie Broderick (16) from Silverpines, Co Carlow and attends Tyndall College, Carlow has been designing an accessory that will make a difference. She has made colourful face masks which she has donated to frontline workers and the elderly and vulnerable in her local parish. With PPE so difficult to source at the moment, these 100% cotton, plastic-lined masks were Sophie's way of using her Junk Kouture experience to help others and protect them from the coronavirus. Meanwhile, another former contestant, and 2017 overall winner Mariusz Mallon (below) has created a line of matching bucket hats and masks.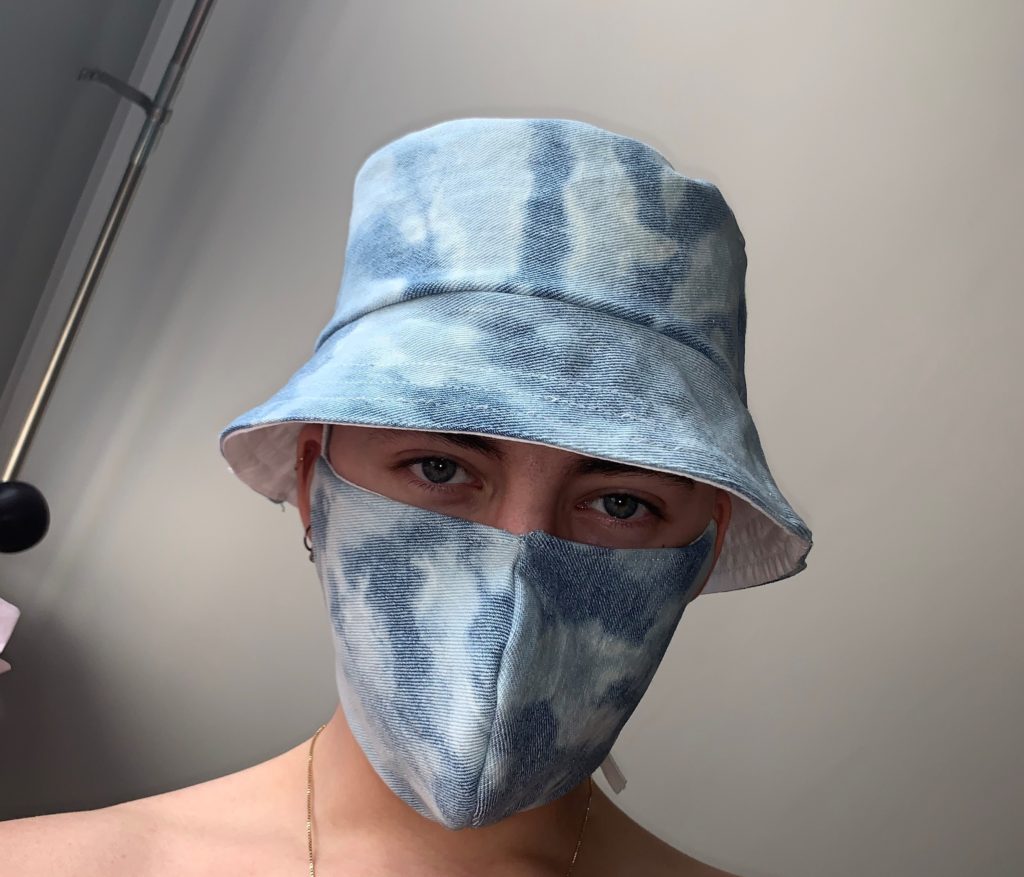 If you need a little inspiration on what to make, check out www.junkkouture.com or scroll through our Instagram @junkkouture for some inspiring tutorials from Junk Kouture stars from over the years for some ideas for your own unique design. They've come up with some easy-to-follow methods for making a wide range of accessories, from earrings to headpieces. Junk Kouture judge and fashion designer Stephen McLaughlin will also offer some helpful advice. Then, when you have applied the finishing touches, it is time to send your masterpiece our way!
Whether you're a TikTok superstar in the making or a dab hand at making time-lapse videos, students can make videos of themselves creating their accessories and modelling the accessory in their own home. Upload your clips of your creation to https://junkkouture.com/revolutionize-your-outfit/ by 26th June and be sure to give your name, age, location, a description of the accessory, and you might just catch a glimpse of yourself on the Junk Kouture social media channels! Junk Kouture is all about breathing new life into something previously thought of as waste while urging students to take care of the environment so keep that in mind when you are designing.
Junk Kouture Junior ambassador, primary school teacher and former Miss Ireland Aoife O'Sullivan said: "This is a great opportunity for children to get creative at home while keeping boredom at bay as lockdown continues! Students might be missing out on art classes in school but designing an accessory for Revolutionize Your Outfit can bring the classroom into the home. It also opens up a discussion at home on our role in protecting the environment while encouraging a child's imagination – and possibly planting the seeds for their future career, whether they are a fashionista, engineer, or environmentalist to be.
She added: "My first and second class pupils in Minane Bridge National School are ready to put on their thinking caps and will be making their own designs at home over the next few weeks. They had been preparing for the school's Junk Kouture Junior competition which was to be held in before the Easter holidays but unfortunately that had to be postponed so this is a wonderful alternative! I have been getting involved too by making a facemask – I can't wait to see what everyone else comes up with!"
Two winning accessories – one junior and one senior, as per entry form – will be chosen from all the entries, walking away with a Revolut Junior card topped up with €100. Not only that, Junk Kouture will provide a VIP package for you and three of your family or friends to attend the Grand Final in 3Arena, where your accessory will be proudly on display for all to see. You might even get to meet our celebrity judges – Louis Walsh and Michelle Visage.
Revolut Junior is the new financial product for kids aged seven – 17, from the global digital money app Revolut. This new addition to Revolut's services aims to help kids gain financial skills for life, little by little, through experience and with the help of their parents. And right now, the time of contactless paying could not be a better and safer option!
Revolut Junior will allow youngsters to learn positive spending, earning and saving habits with parental oversight to encourage healthy discussions about money at home. Parents can create a Junior account for their children in a few clicks from within their own Premium or Metal Revolut app, while helping children get to grips with the adult concepts of saving and budgeting.
Launched in 2015, Revolut has so far grown a network of over 10 million users internationally, one million of which are Irish, revolutionizing the world of personal finance as a digital banking alternative. The savvy fintech brand offers the user a safe virtual card as a source of payment, helping them to avoid cash and pin payments – which is imperative for health and safety as the world battles Covid-19 – and allows the user to easily monitor their expenses and budget month on month.
Senior Marketing Manager at Revolut Ryan Thorpe said: "We're so happy to see our continued partnership with Junk Kouture help to further strengthen community and creative spirit amongst young people in Ireland, especially during these challenging times. We are looking forward to seeing all the daring designs and creative brilliance from a whole host of budding young designers across Ireland."
Sign up here for a Revolut card https://app.revolut.com/MgPQjFY0h6.
Note: Dropbox includes images of accessory designs from previous years plus inspiring new designs of facemasks by Sophie Broderick and Mariusz Mallon.
For media inquiries, contact Lindsey – Lindsey@lhpublicity.ie
Sorcha – sorcha@lhpublicity.ie