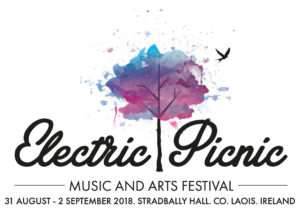 Picnickers GET LUCKY as NILE RODGERS & CHIC 
 Announced to play Electric Picnic
For all those lucky enough to have got their hands on a ticket for this year's eclectic Electric Picnic, the legendary Nile Rodgers & Chic have been announced to perform at this year's festival.
This year's Electric Picnic just got a whole lot funkier. Get ready for some good times 'cause Grammy Award winning, funk generating, chart-topping musical frontman Nile Rodgers & Chic are back in Stradbally town for a night of truly ground breaking, rhythm-making, earth shaking, soul-stirring, classic tunes.
Nile Rodgers is one of the most prolific musicians to ever grace the stage and he's still getting down with it having scrawled his musical signature across such legends as Diana Ross, David Bowie, Madonna and Daft Punk. Composer, arranger, producer, guitarist and musical alchemist, Nile pioneered a musical language that generated chart topping hits for his own band Chic including "Le Freak" and "Good Times", going on to sell more than 200 million albums worldwide. Most recently he has collaborated with chart topping acts Disclosure, Sam Smith and the late Avicii.
So picnickers get lost in music and dance, dance, dance as the much loved Nile Rodgers & Chic take to the main stage at this year's Electric Picnic.
Electric Picnic is completely sold out and subject to licence.
Further information please contact: LHP on info@lhpublicity.ie | 00 353 1 497 0313
Electric Picnic Information     Twitter |Facebook | Website