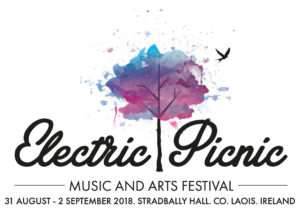 Little Picnic at Electric Picnic
A riotously colourful haven for little picnickers
Deep in the heart of Stradbally estate you'll find the peaceful and beautiful walled garden – the home of Little Picnic. Come and join Kevin, Heather and Aidan of Trillium Productions and Big Bubbles as we welcome you and your family to a wonderful place of excitement, fun and discovery!
We have collaborated with a range of artists, theatre makers, performers and practitioners to plan an incredible weekend here, with three covered stages offering a fantastic range of entertainment and activities for kids of all ages. At Little Picnic, you'll get the chance to relax as a family and make magical memories!
Over your weekend with us, come and hang out at The Mainstage for lots of live music, dance workshops, kid's yoga, comedy and theatre.
Then, why not wander along to the Big Bubbles area and try your skill with the life-sized version of Angry Birds and the giant wooden games for everyone. Listen to acoustic music, do a creative workshop, watch a puppet show, and meet the BFG!
We're sure you'll love the Down to Earth Forest Crafts Tent, where you can relax in our Star-Gazer Hammocks and Chic Chill-Out Zones while the kids enjoy forest workshops, planet-friendly arts and crafts and learn new skills. Independence and creativity are encouraged throughout and the children are guided in the use of tools and natural materials.
Little Picnic's line-up includes Bianco Sporco, Dino Experience, Fanzini Bros Circus, The Bubble Guys, Carrot Theater Production, amazing face painters, plus many more… and everyone is invited to the Kidisco Party where you'll just have to show off your signature moves!
We look forward to welcoming you to Little Picnic!
Notes to editors:
Trillium Productions Ltd is a family run company specialising in the production of children's festivals and events in Ireland.  This year they are producing a brand new Kids Area for the Electric Picnic, an incredible fully-programmed area over 3 covered Stages:
ENDS
Subject to licence 
Further information please contact: LHP on info@lhpublicity.ie | 00 353 1 497 0313