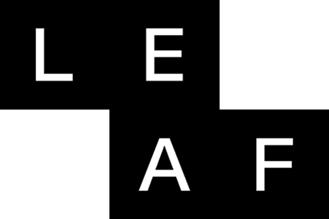 10th – 13th September 2020
Images HERE
Whether you're a computer expert, DJ, influencer, gamer or anything in between, make heading to Limerick this September your prerogative as the city plays centre stage to a world exclusive electronic arts festival, LEAF. This ambitious departure for Limerick will see leaders of the technological world join forces with pioneers of electronic music to entertain the masses at this brand-new festival, now taking place from 10th to 13th September. With such a diverse line-up of world renowned talent which encompasses music and experts at the top of their game, moving the festival to September has given LEAF the scope to expand and firmly put Limerick on the map for this international festival.
Modeselektor, with their trademark adventures of sound, bass and beats, are one of the most sought-after international acts and were announced as LEAF 2020 headliners in December. A huge force in international electronic music, Modeselektor will bring their brand-new genre crushing, eye-melting live show to LEAF 2020 for an exclusive Irish show in 2020. They will be joined at the Cleeves Factory courtyard by one of the godfathers of Electronic Music, the baron of Techno, Dave Clarke. These titans will headline a line-up of cutting edge acts in this stunning riverside industrial setting kicking off from early evening until late.
Another Cleeves event will be the huge Family Rave with Big Fish Little Fish on Sunday morning, September 13th. Get little feet dancing and big hearts racing with these Glastonbury family rave pioneers in their first show in Limerick!
Nialler9 will provide a city-wide music trail for festival-goers. The streets of Limerick will provide the perfect backdrop to a soundtrack curated by the Dublin music guru whose website is music lovers' first port-of-call to hear about the freshest new tracks and hottest artists right now.
The Chime Out Choir will bring the entire city together in a singing project in the months leading up to LEAF. It promises to be an interactive, fun and meaningful community aiming to establish a sense of belonging, parity and pride in what the wonderful city of Limerick has to offer. This will culminate in a high-energy performance of dance anthems and a breath-taking live show.
The award-winning BANTER sessions with legendary music writer Jim Carroll will have 2 outings at LEAF, the first of which will take place on Friday 11th September with Manchester legend and cultural historian, Dave Haslam. This will be followed on Saturday 12th by a fascinating discussion on Atari – Ireland's first tech success story and how its mid-west factory led to Ireland's tech revolution.
INTERSECTION Business Conference
Away from the music side of things in the industrial setting of the Cleeves Factory, the Intersection pillar of the festival on 11th September will be a day covering everything from the ethics of Artificial Intelligence to how to build a brand. With esteemed guests ranging from CEOs to mega-influencers, this conference will be the first of its kind.
There'll be unmissable Keynotes from Senior Vice President of Viacom Digital Studios Lars Silberbauer – the man who revolutionized brands like MTV and LEGO through global digital transformations – LEAF's resident Futurist Anne Lise Kjaer, and Head of Entertainment for Facebook Vanesssa Bakewell.
"Can Limerick Be The Next Berlin?" In what promises to be a motivating and eye-opening conversation about Limerick on the electronic world stage this panel will have speakers including Simeon Aldred, whose venues like Printworks and the Warehouse Project have revolutionised cities all over the UK, Dave Haslam whose books on contemporary club culture in New York and of course Manchester where he was resident at the iconic Hacienda are the gold standard .
CREATION Youth Conference
LEAF is also today making a call out to anyone who is over 14-years-old to get involved with the Creation Youth Conference on 12th September. Fancy yourself as a hacker or gamer? Have you made a short film or is your bedroom a music studio? We are looking for aspiring influencers, esporters and DJs. If you think you have something to offer the festival, get in touch on info@leaf061.com and tell them a little about yourself and your creative talents.
Amongst the speakers coming over to upskill our teens are:
Sammy Andrews is one of themusic industry's leading digital advisors and futurologists, having gained a 360-degree view of the music industry with a background as a concert promoter, artist manager and independent record label founder. Andrews will share her experience and advise younger generations how best to communicate their work, market their brand and monetise their talents.
Jayde Vincent will share her experiences as a verified Tik Tok star. Based in Calgary, Canada, 18-year-old Jayde has over 1.1 million followers and is well on her way to becoming a Tik Tok megastar. Tik Tok is one of the fastest growing social media platforms, with over 500 million active users worldwide. Jayde's mastered the craft of entertaining her mass of followers and tailoring content specifically for Tik Tok and all of her other social media channels. Jayde will present a masterclass in content creation, monetization and branding at Creation.
With every Irish teenager now a digital native, this day-long forum will entertain and educate attendees with talks and panels on E-sports, YouTube, music creation and the world of online collaboration and monetisation from Depop to Spotify. Presented by 2FM DJ and queen of cool Tara Stewart, this generation's most influential media moguls will also host a series of quick-fire presentations and workshops.
This plus digital workshops, late night parties and fringe events all over town to be announced in the coming months, LEAF 2020 is a festival of Limerick to the world, positioning the city front and centre in the world of electronic arts, at the intersection of technology and artistic expression.
Tickets are available through ticketmaster.ie and leaf061.com
For more information see www.leaf061.com
Notes to editors:
Technology is currently at a crossroads in the news headlines, society is unsure of the positive impact it is bringing. From music production to graphic design, humanising algorithms to mindfulness apps, urban planning to internet memes. Creativity through electronics has unlocked unprecedented feats of human development. LEAF 2020 aims to celebrate those feats, and excitedly look towards the future.
LEAF was conceived by trail blazing mid-west-based production company CWB and is supported by Limerick City and County Council, Fáilte Ireland, IMRO, LIT and The University of Limerick. CWB is led by founders Paul Boland and Joe Clarke. Since 2011 they have delivered cultural projects such as Limerick National City of Culture, Féile Classical and National Geographic – Symphony for our World. With offices in Dublin and Tipperary, they produce award winning videos and podcasts, manage artist careers and deliver large scale events all over Europe.