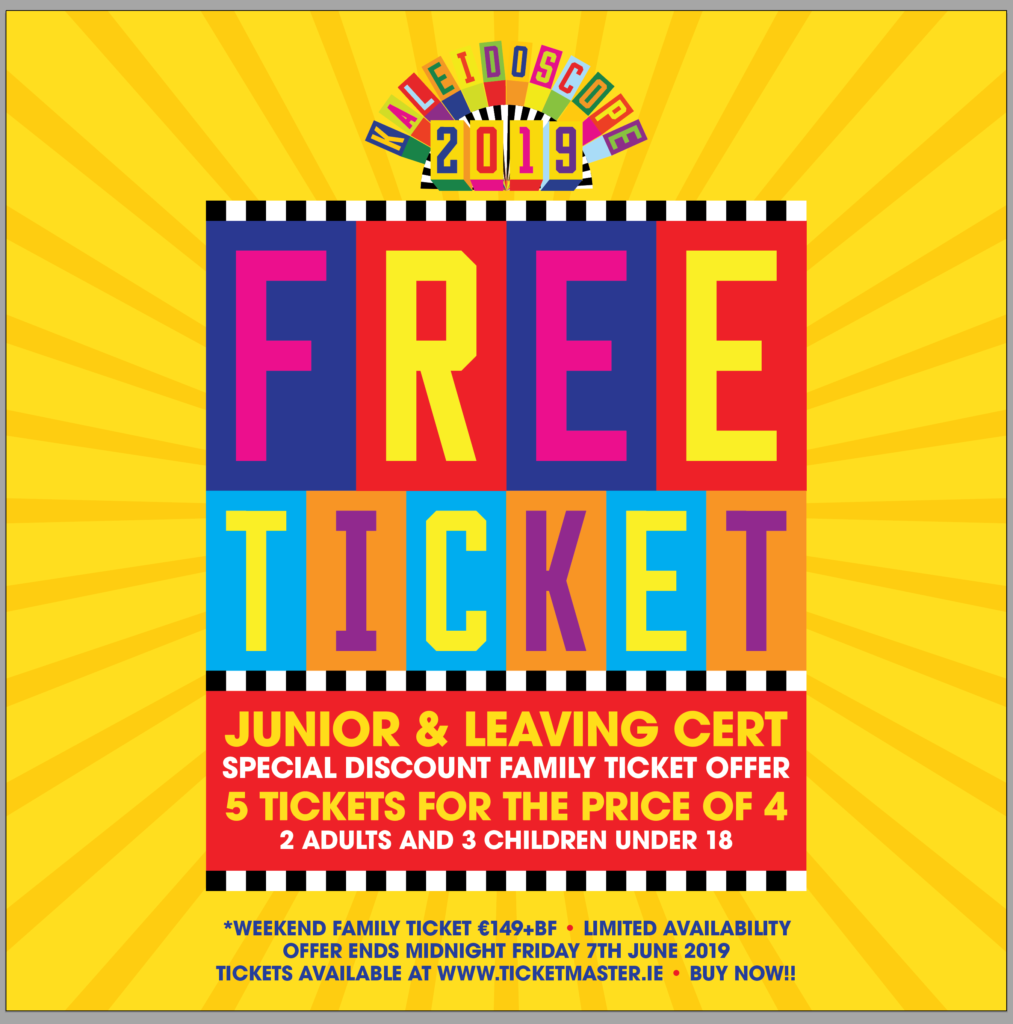 Valid for the next 48 hours
KALEIDOSCOPE
28th-30th June 2019
The lovely people at Kaleidoscope understand the stress of doing the Leaving and Junior Cert on students and their families.
So as over 100,000 students put pen to paper today allow us to brighten your day and give you something to look forward to at the end of the exams.
This morning the organisers of Kaleidoscope have announced a free ticket for any Leaving Cert / Junior Cert student attending with family, on a family ticket bought in the next 48 hours. (T&Cs apply).
Kaleidoscope Junior and Leave Certs Special Discount – Family Ticket offer: 5 tickets for the price of 4 (2 adults And 3 children) with any family ticket purchased. Please note this offer is only applicable to parents/guardians of the 3 children.
Valid for 48 hours only. BUY now and use code CERT2019 to avail of this offer.
We will issue 5 tickets for every family ticket purchased.
So relax and kick back at the family friendly Kaleidoscope Festival and celebrate the end of exams and school.
FAMILY WEEKEND TICKETS
Weekend camping tickets for a family of four – 2 adults & 2 children under 18 years of age.
€155.25 including booking fee.
https://www.ticketmaster.ie/kaleidoscope-2019-family-discount-tickets-weekend-camping-co-wicklow-30-06-2019/event/180056A774070C03
Subject to Licence