FEEDER RETURN TO IRELAND AFTER TWO YEAR HIATUS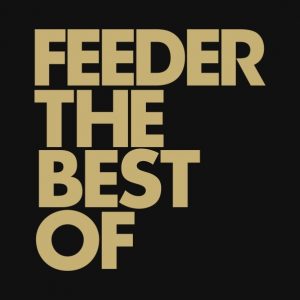 OLYMPIA DUBLIN                                  LIMELIGHT BELFAST
WEDS 21ST MARCH                                THURS 22ND MARCH
Following the band's 7th top ten album in 2016 along with sold out shows and a rake of festival appearances, FEEDER (Grant Nicholas and Taka Hirose) have released their top hits collection 'The Best Of' and are touring this year. They will return to Ireland with gigs set for Wednesday 21st March (Olympia Dublin) and Thursday 22nd March (Limelight Belfast).
'The Best Of' was released last September and features uplifting hits 'Just The Way I'm Feeling', 'Buck Rogers', 'Feeling a Moment' and 'Lost & Found'. It is available digitally, as a deluxe packaged 4 disc vinyl, deluxe 3CD collection or standard double CD.
The band will treat their fans to their many hits featured on their 'Best of album' at their forthcoming Olympia and Belfast gigs.
FEEDER'S recording career has spanned 21 years and spawned nine studio albums, nine compilations, 41 E.P.s and singles (which spent 181 weeks on the singles and album charts) and 20 top 40 singles. They have sold 5 million records, including 3 Platinum and 2 Gold Albums.
On top of all of this, the band have also released the single 'Veins' from the new album 'Arrow'. The song is more topical than ever as Grant Nicholas croons "don't live in ignorance, it's time for change, something significant…. we have all this love to give". Gig goers can expect all the greatest hits as well as fresh tracks from 'Arrow'.