Fabulously festive range of Christmas decorations available nationwide
Deck the halls with the help of Woodie's as their dazzling array of the best on-trend decorations in their 35 stores nationwide caters for every taste and style, from the contemporary to the nostalgic and whimsical.
This festive season Woodie's is your decoration destination, as they unveil their truly magnificent extensive Christmas collection, for both inside and outside, for young and old.
With an eye firmly on the hottest trends in interiors, Woodie's have come up with three beautiful complimentary colour themed ranges of Christmas decorations: Magical Memories, Christmas Elegance, and Winter Fairytale.
Transform your home into a sugar plum fairy's dream with their Dusty Pink Nutcracker statue, while adding a tasteful festive touch to your shelves with delicate Standing Reindeer and Grey Angel ornaments. Woodie's variety of Snowmen statues are also a joyous addition to the console, while their garland gives any sitting room a cosy Christmassy feel with ease. Of course, it's not Christmas without the man himself, and Woodie's have a Santa Claus figurine to ensure everyone is being good in the lead up to the big day.
Create a special moment as you help the children dress the tree with their 24 pack Glitz Glass baubles before cosying up together to watch your favourite Christmas films with the Fairaisle throw to stay toasty and warm. Let them experience the wonder of shaking the Candyland Snow Globe and the excitement of opening the doors of the Toyshop Advent Calendar every day of December too with Woodie's magical take on these traditional items. Woodie's also have a great selection of kitchen supplies for the holiday season including their Let It Snow Snowman Mug, Baubles Apron and Oven Glove Set , Two-Pack Christmas Tea Towel set – perfect for making treats to leave out for Santa and his reindeer.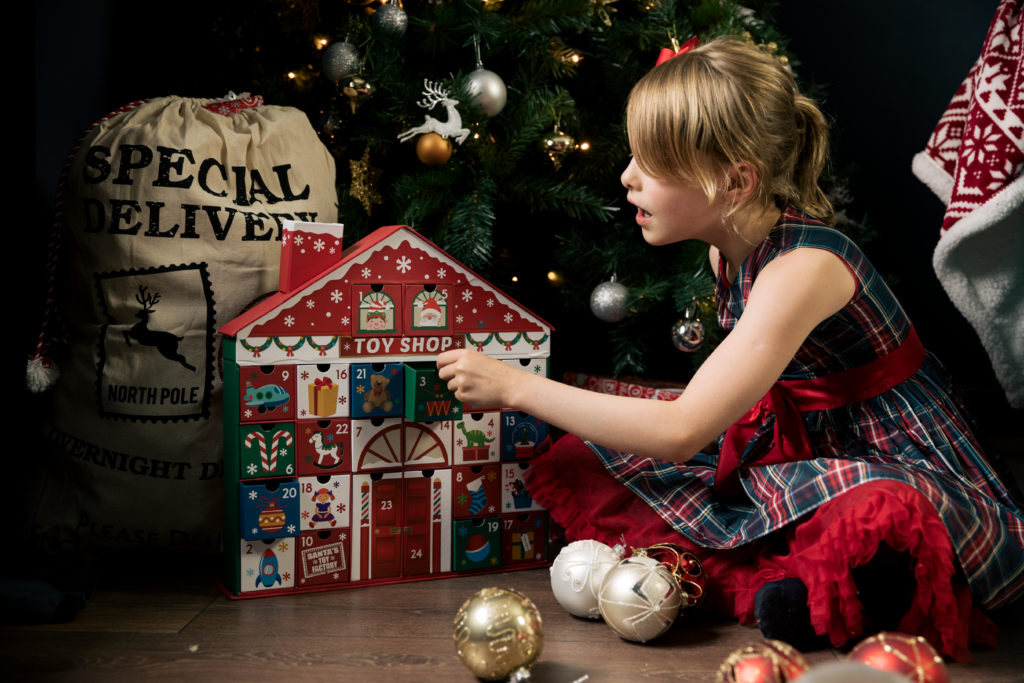 Ensure your dinner table is suitably splendid for Christmas Day with the help of Woodie's ornamental centre pieces; dine under the warm glow of their Red Berry and Foliage Candle Holders, wow your guests with the majestic Gold Charger Plates, and share a laugh over the pulling of Woodie's Luxury Gold Tree Crackers.
There really is everything to create your very own Winter Wonderland this Christmas. Shop all items in store today.
For more, contact:
Lindsey – lindsey@lhpublicity.ie
Sorcha – sorcha@lhpublicity.ie