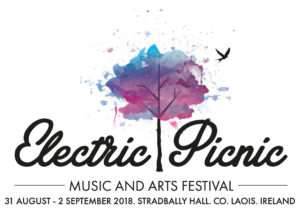 Comedy at Electric Picnic
Russell Howard – David O'Doherty – Jason Byrne – Milton Jones – Abandoman
 Spencer Jones – Alison Spittle – Danny O'Brien – Chris Kent – Jarlath Regan
 David McSavage – Paul Currie – Frank Sanazi – Joe Rooney –  Eric Lalor  Eleanor Tiernan – Abigoliath Schuman – Gearoid Farrelly – Rory O'Hanlon – Dalia Malek – Kevin McGahern
 Fred Cooke – John Colleary – Kevin Gildea – Joanne McNally – Damian Clarke – Steve Bennett  Sean Finnerty – Julie J – Demitri Bakanov – Andrea Farrell – Breda Larkin
and your MC for the weekend  – Karl Spain.
Nestled in a quiet corner away from the madding crowds, the Comedy Tent, for many picnickers has become the only place to be, full of mirth, merriment and lots of belly laughs. As seasoned festival goers know, the comedy tent is one of the biggest draws in the schedule each year so this time around we decided to make it even bigger giving it a brand new home. The stunning structure promises to accommodate every single picnicker looking for the craic meaning you won't miss a single joke.
With some of the biggest stars, the freshest of the up and coming pack, bizarre character acts and some hitherto hidden gems, a ramble down to the marquee of mirth is a festival must… Here are some of the highlights..Enjoy!
Russell Howard, who makes his Electric Picnic debut, is one of the UK's most successful comedians with over 3.4 million Facebook fans and 1.3 million Twitter followers. Energetic, cynical and most importantly very funny. Last year he took his mom on an eye-opening trip around the USA in the travelogue series, 'Russell Howard and his mom – USA Road Trip' for Comedy Central, which has gone on to become the channel's highest-rated original commission ever. A stand-up natural, his mind is as sharp as a witch's nose and gags flow from him with the ease and majesty of the river Nile.
After missing last year, the undisputed King Of Stradbally returns to Electric Picnic. David O'Doherty is an award winning comedian, author and musician. He has performed at the Edinburgh Fringe Festival for a record 18 years in a row. A regular on '8 Out Of 10 Cats Does Countdown', 'QI' and 'Would I Lie To You' amongst others, David is without doubt, Ireland's greatest comedy export and picnickers are in for a real treat. O'Doherty is back and he wants his crown back too!
The star of 'Ireland's Got Talent', Jason Byrne is one of the most exciting live comedy performers in the world. What he achieves on stage cannot be accurately described, thus his legendary shows become a secret shared experience among his audience. Full on, doubled-up, gasping for oxygen hilarious, Byrne is consistently brilliant.
Fast, absurd and funny, the wild haired Milton Jones has raised word play to the level of fine art. He performed to over 100,000 people on his most recent tour and is a regular on 'Mock The Week' and Michael McIntyre's Comedy Roadshow.
Ireland's finest hip hop musical comedian, Abandoman (aka Rob Broderick) is delighted to be back at Electric Picnic. Using his trademark blend of audience interaction and razor sharp improvisation, Rob will take you on a magical journey, transforming the audience's likes, loathes and day dreams into hit songs and captivating tales. Clever, quick-witted and audacious, this is Flight Of The Conchords meets 8 Mile.
With his adorable character and surprises from beginning to end, Spencer Jones is without doubt a 'must see' over the weekend. No other act at the Comedy Tent will put a bigger smile on your face. Punch you in the gut funny, Spencer has won several awards in both the UK and across the world for his brand of joyful silliness that can tickle the coldest of hearts.
Spectacular in a beautiful surreal way, Alison Spittle is another Irish comic making a long overdue return to Electric Picnic. Her series 'Nowhere Fast' which she co-wrote and stars in, recently aired on RTÉ Two to great critical acclaim. Highly entertaining, Alison's tales of rural life and small town eccentrics are sure to strike a chord with anyone who grew up outside the Pale.
Comedian, writer and actor, Danny O'Brien is on something of a roll right now, having recently opened for American comic Bill Burr at the 3 arena in front of 8,000 people. His 2018 Edinburgh Fringe show 'Lock In' has received rave reviews from both critics and audiences alike, whilst The Irish Times recently named him in the '10 acts/artists to watch'  for 2018. Miss him at your peril.
Hailing from the rebel county, Chris Kent is a compelling storyteller that breathes new life into anecdotal comedy. Already frighteningly accomplished, his carefree beautifully delivered routines are a comedic bulls-eye.
Demented bohemian clown, Paul Currie continues Andy Kaufman's legacy with great aplomb. Inspiring and at times, totally stupid and random, Paul is a gifted physical comedian and one of the most inventive acts on the circuit.
Frank Sanazi, the ubermeister of lounge and leader of the Iraq Pack, orders you to enter his world of extreme cabaret. Listen to swing classics twisted into an unbelievable dark mix of Weimar and uneasy listening together with his blitzkrieg of comedy means you will certainly feel under attack.
Your MC for the weekend is loveable Limerick rogue Karl Spain and the Comedy Tent will be open from 1pm on both Saturday 1st and Sunday 2nd September.
ENDS
Subject to licence 
Further information please contact: LHP on info@lhpublicity.ie | 00 353 1 497 0313