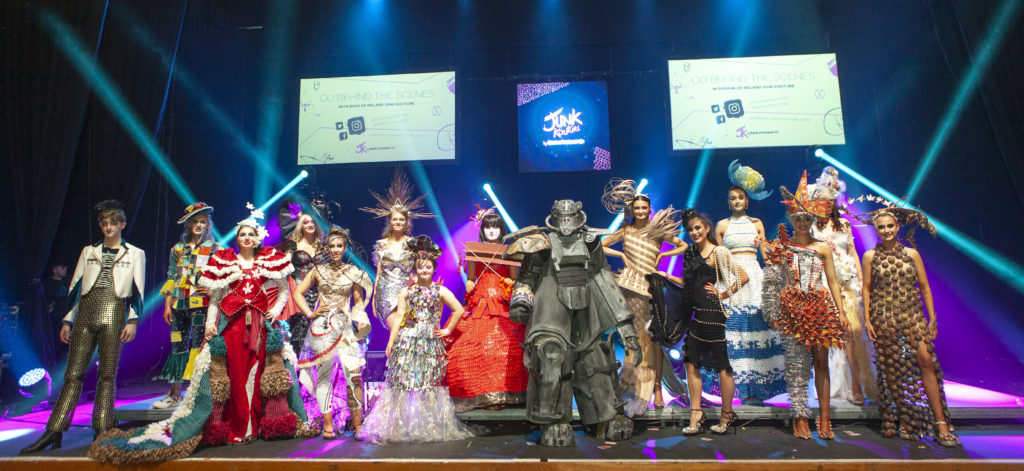 The regional semi-finals of the Bank of Ireland Junk Kouture competition kicked off this week! Spectacular outfits from five regions North, South, West, East and Dublin have been chosen to compete. The semi- finals are taking place in these areas this week, the teams that qualify in this round will compete in the grand final in 3Arena on 2nd May.
Fifteen designs from each region will qualify and it's no secret that there will be some heated debates between the judges in selecting the teams that go all the way to the grand final.
Best of luck to all of the students taking part in the semi-finals this week! The incredible designs are a true credit to all of the teams taking part and the schools that have supported them in creating their designs. Congratulations to everyone that's made it this far.
Regional and Final Show dates:
North – Derry: 1st March
East – The Helix: 4th March
Dublin – The Helix: 5th March
West – Castlebar: 7th March
South – UCH: 8th March
Grand Final – 3Arena; 2nd May