New partnership announced as Junk Kouture turns 10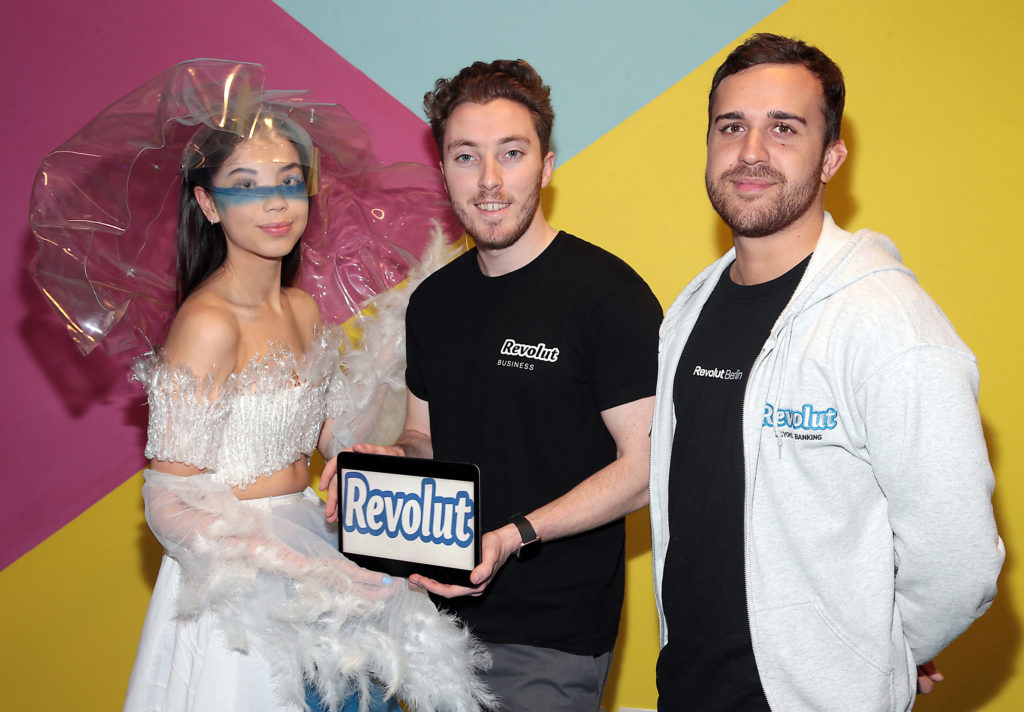 Renowned recycled fashion competition Junk Koutureis delighted to announce their brand-new partnership with the global financial platform, Revolut. The new deal will see the savvy fintech brand working in tandem with Ireland's leading haute-couture design contest as it marks its tenth year. More details on this exciting new venture between these two visionary initiatives will follow in the coming weeks.
With the introduction of Revolut Youth expected later this year, Revolut is already helping more people manage their money with ease every day. Whether your teen is on a foreign exchange trip, Transition Year or Leaving Cert holiday, the app is a necessity for parents of children with a case of wanderlust – transferring and spending money abroad has never been easier than with Revolut.
Having launched in 2015, Revolut has grown a network of over 10 million users – 500,000 of which are based in Ireland. The app allows users to enjoy a global lifestyle wherever they may be in the world, with peer-to-peer payments, budgeting and analytics features, commission-free stock trading, cryptocurrency exchange and more. Using Revolut is painless, with their offering helping to further eliminate worry when abroad, with 24hr customer support and access to overseas medical, flight and baggage insurance.
Tying in with this theme of travel, this partnership couldn't come at a better time as Junk Kouture plans to expand the competition to London, LA and Hong Kong in the near future. Winners from the 2019 competition also boast a fantastic travel CV having attended the star-studded Cannes Film Festival and walking the red carpet at the Royal Film Premiere of Oscar-nominated film 1917 in London.
Speaking on the new sponsorship announcement, Ryan Thorpe, Senior Marketing Manager at Revolut said: "We're delighted to partner with Junk Kouture on this exciting new venture, which we believe will help further strengthen community and creative spirit amongst young people in Ireland. Our values closely align with those of Junk Kouture, inspiring young people to design, create, collaborate and challenge the status quo, while unleashing their creative brilliance."
As applications have just closed for Junk Kouture this year, thousands of sustainability-driven teenage designers from the length and breadth of the country will be putting the final touches to their looks in the hopes of becoming the overall winner of the 2020 competition at the 3Arena on 30th April. As always, Junk Kouture is laying down the gauntlet and challenging the students to create unique, original and innovative outfits from recycled materials and rubbish. Last year, everything from burnt pieces of toast to bike tyres were used by entrants – so anything goes when it comes to a Junk Kouture creation.
In attendance on the big night will be judges Michelle Visage – star of RuPaul's Drag Raceand Strictly Come Dancing– and The X-Factorjudge Louis Walsh, lending their keen eye for star quality to fellow judges Dr Tracey Fahey from LIT, Jane Leavey of Griffith College, and former winner and LSAD graduate Stephen McLaughlin.
Taking in elements of fashion, design, engineering and environmental sustainability, Junk Kouture is all about inspiring post-primary students nationwide to embrace their creative genius. Since its foundation, the contest has captivated over 40,000 students, 8,000 teachers, and 100,000 audience members.
Regional final dates:
Northern Region – Millennium Forum, Derry – 27th February
Eastern Region – The Helix, Dublin – 2nd March
South-Eastern Region – The Helix, Dublin – 3rd March
Western Region – TF Royal Theatre, Castlebar – 5th March
Southern Region – University Concert Hall, Limerick – 6th March
Final – 3Arena, Dublin – 30th April